Careers Show - Year 11, 12 & 13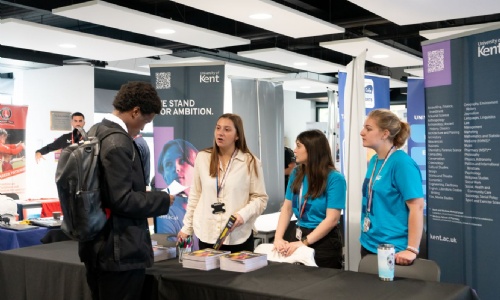 At Saint George's, we aim to ensure that our students are well-prepared for the next phase of their lives when their time with us is over. One of the many ways we achieve this is through the dedicated efforts of the Careers team to provide resources to help students discover all the opportunities they have available to them.
On Thursday 5th October, we welcomed 31 businesses and organisations to our first event of the year, our Careers Show for students in year groups 11, 12 and 13. Our Careers events provide valuable insight to help students choose their post-16 and post-18 pathways and give them aspiration as well as inspiration.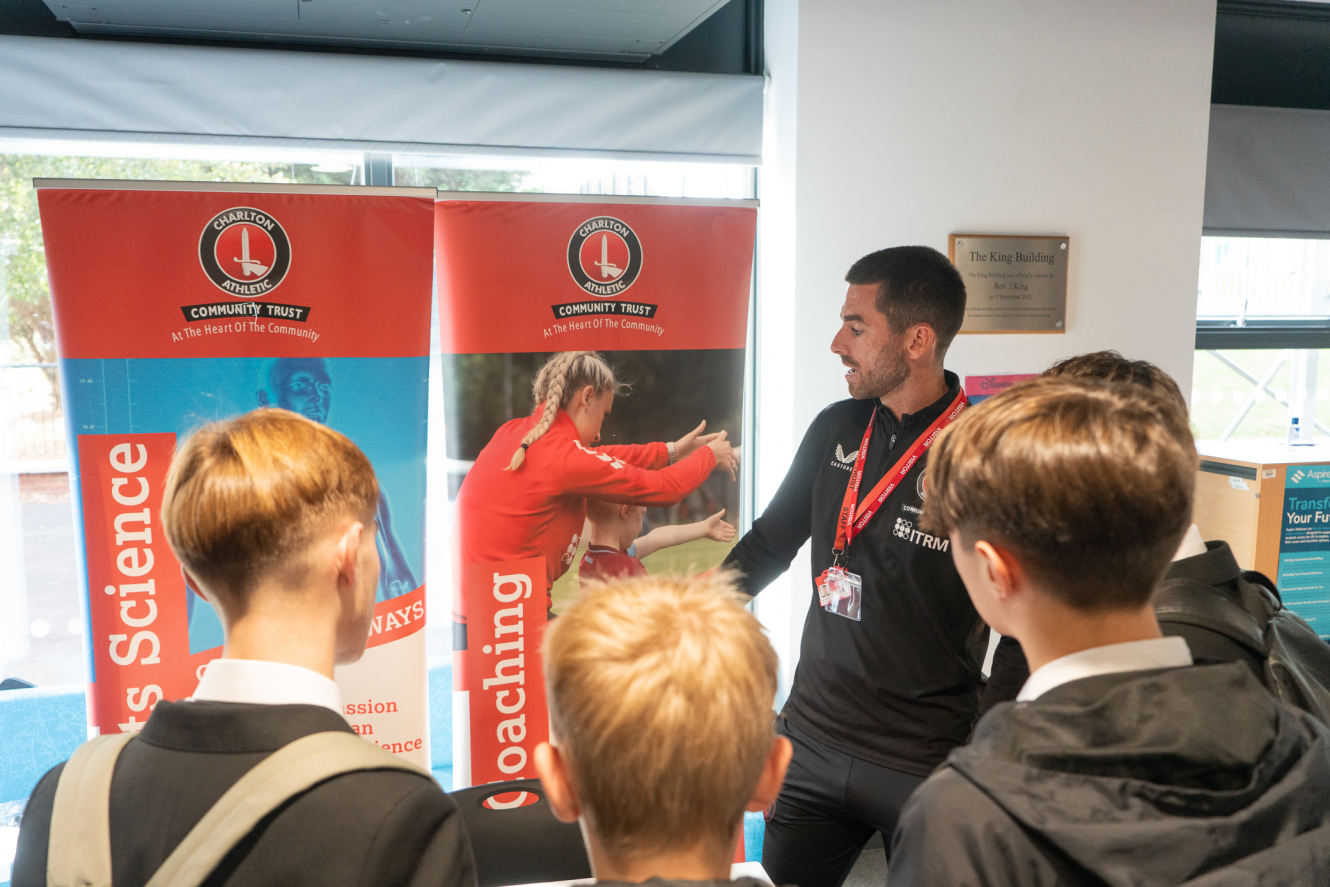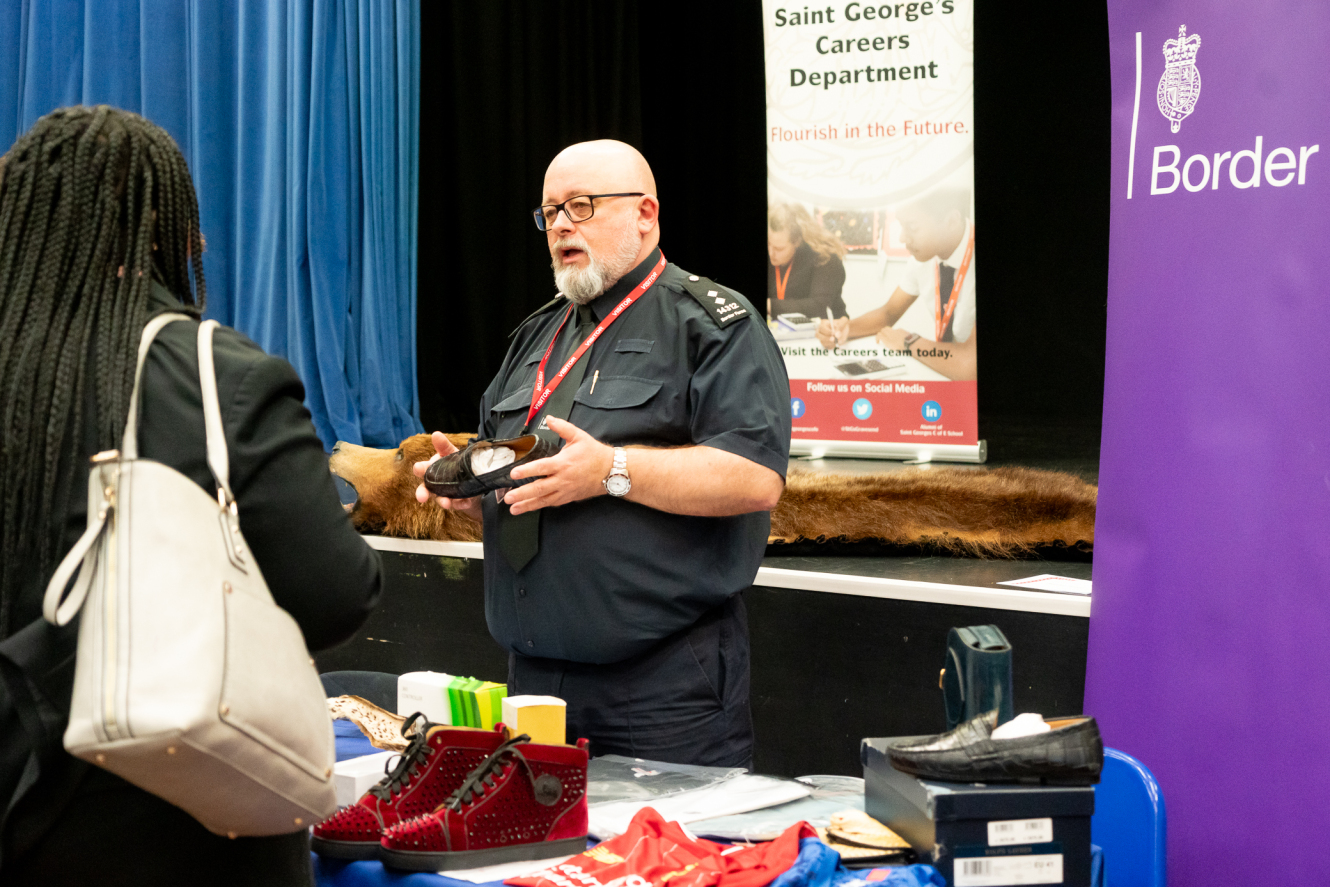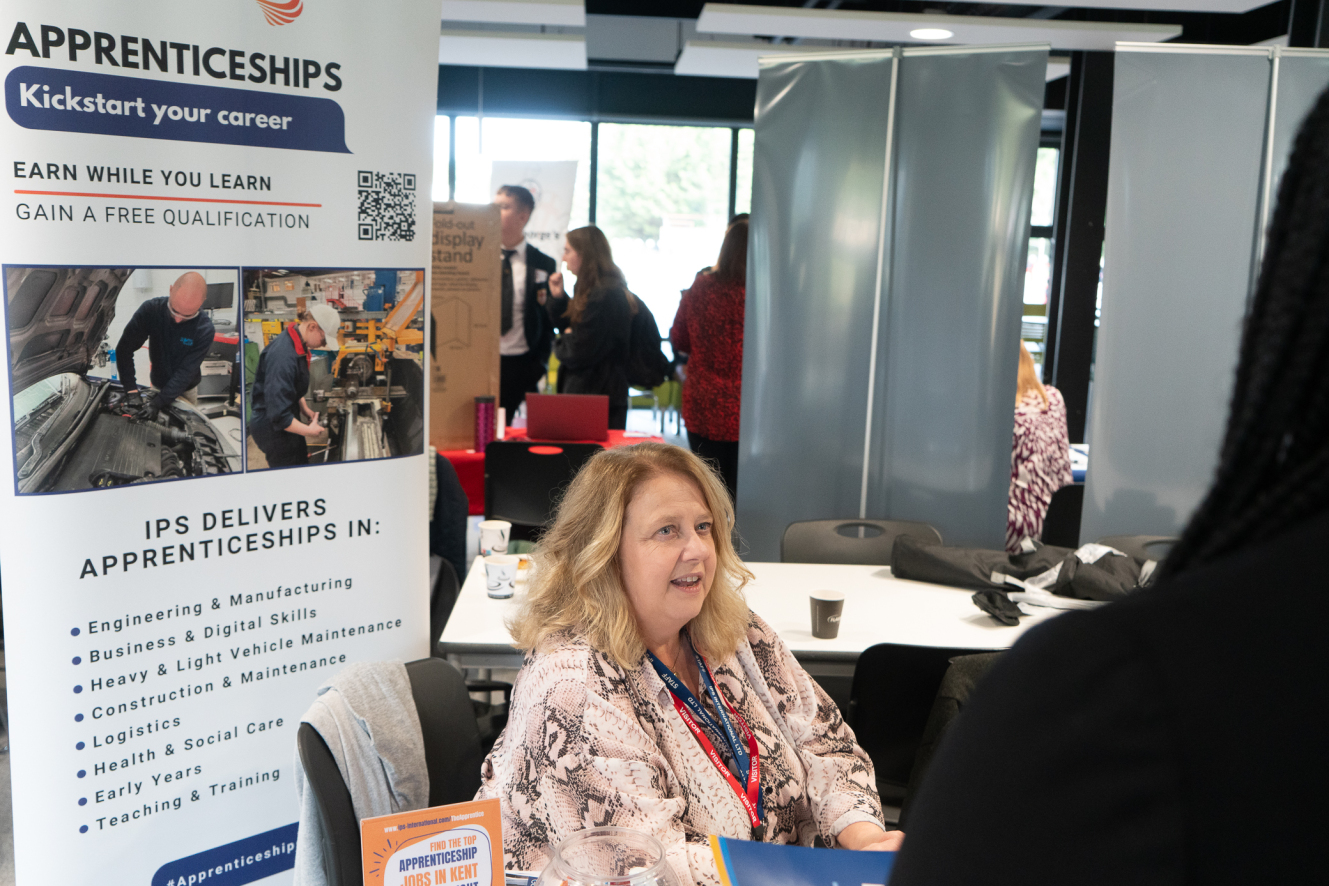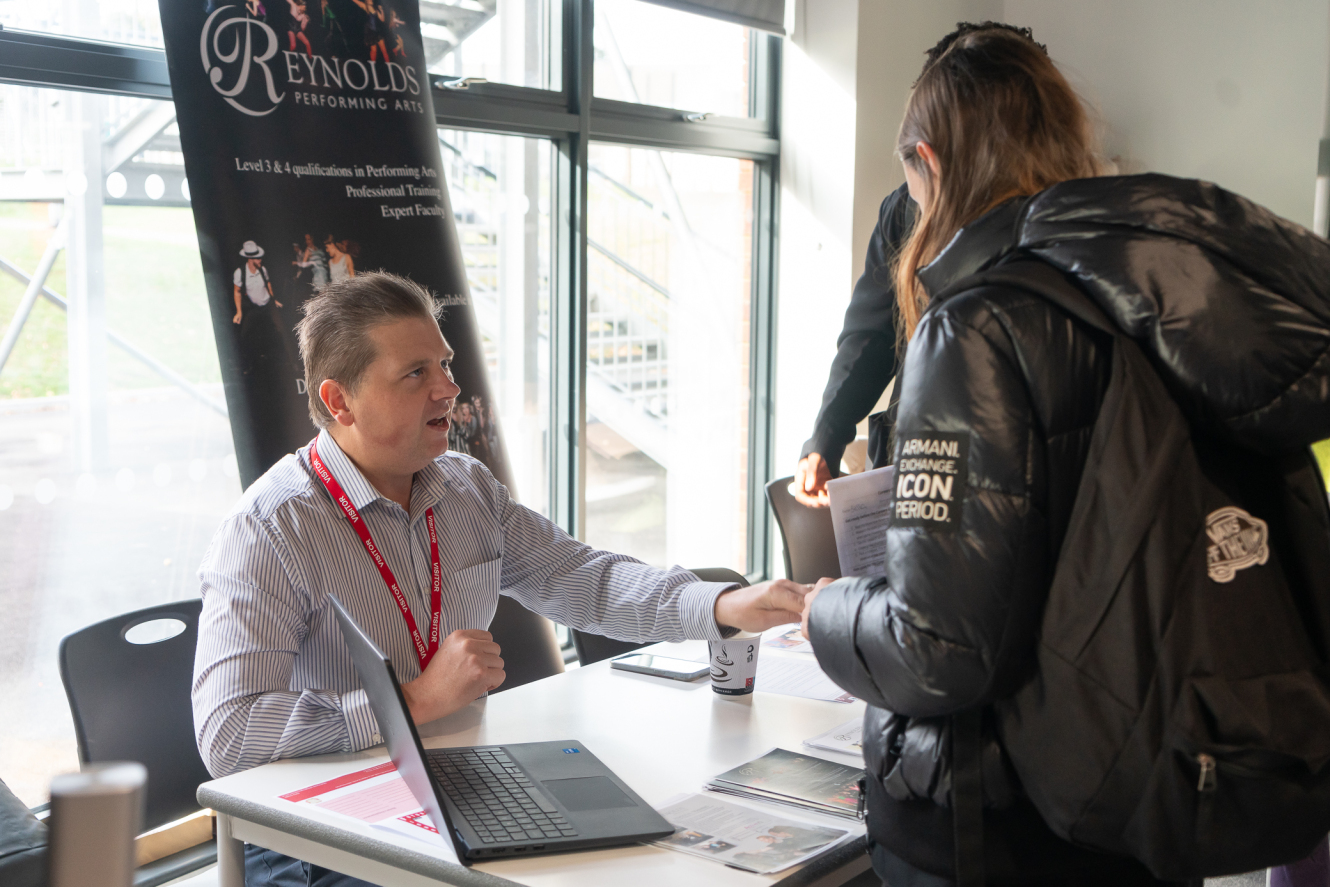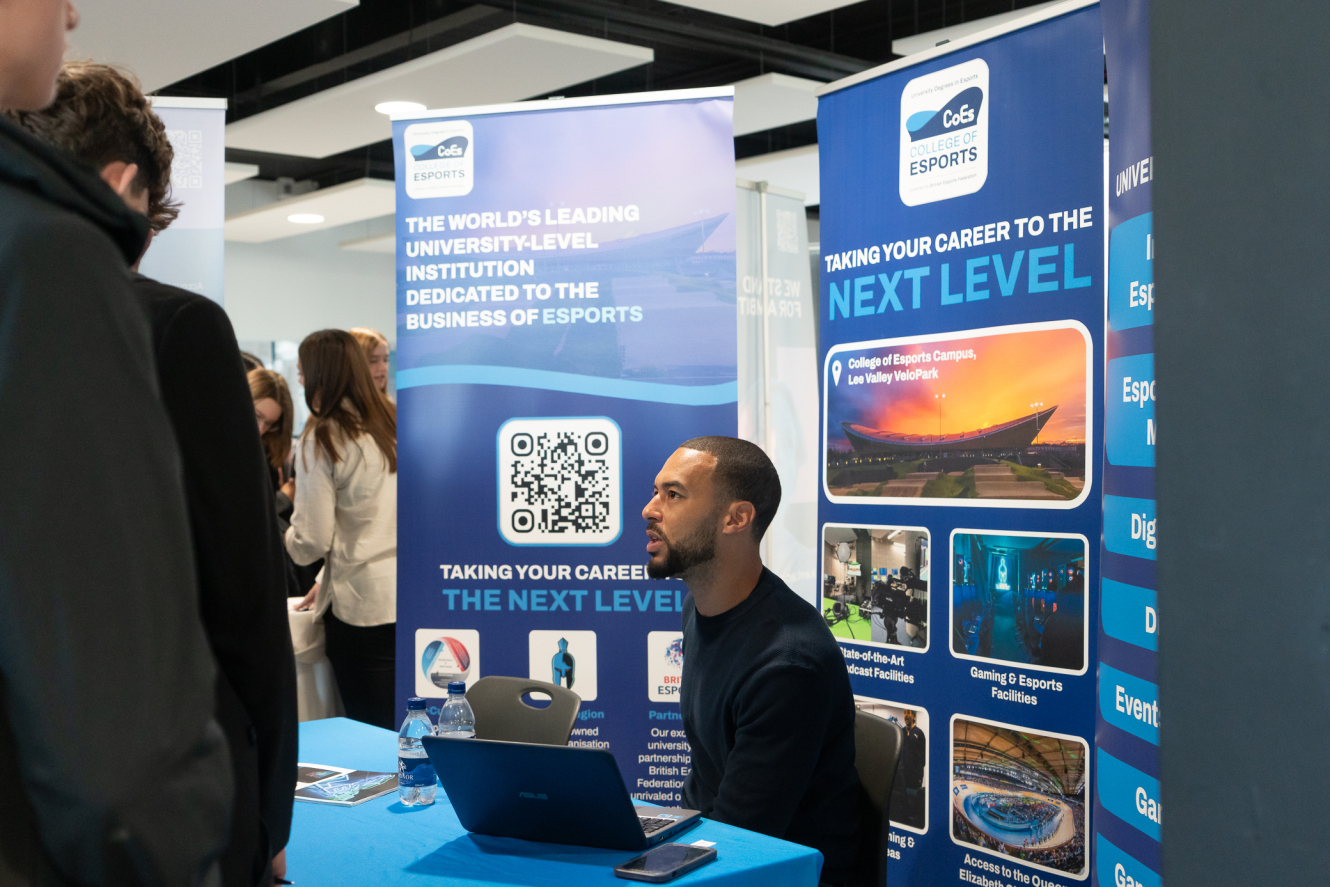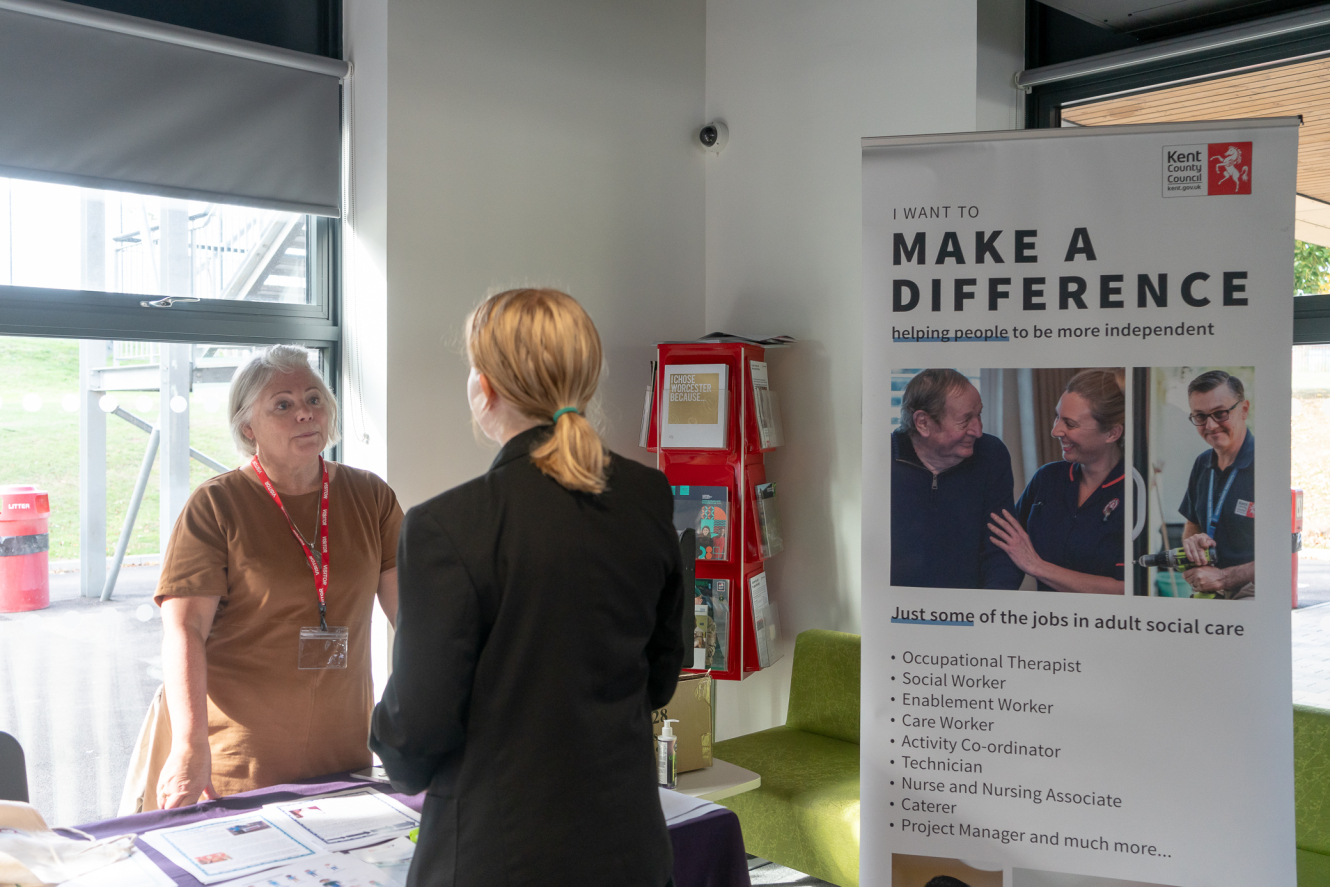 Students were joined by representatives from the following organisations:
ACC Chatham
Canterbury Christ Church University
Charlton Athletic Community Trust
The Occupational Therapy Team from The Civic Centre
Clarence Place Wealth Management
London Institute of Finance and Banking (LIBF)
University for the Creative Arts - UCA
University of Greenwich - Faculty of Engineering and Science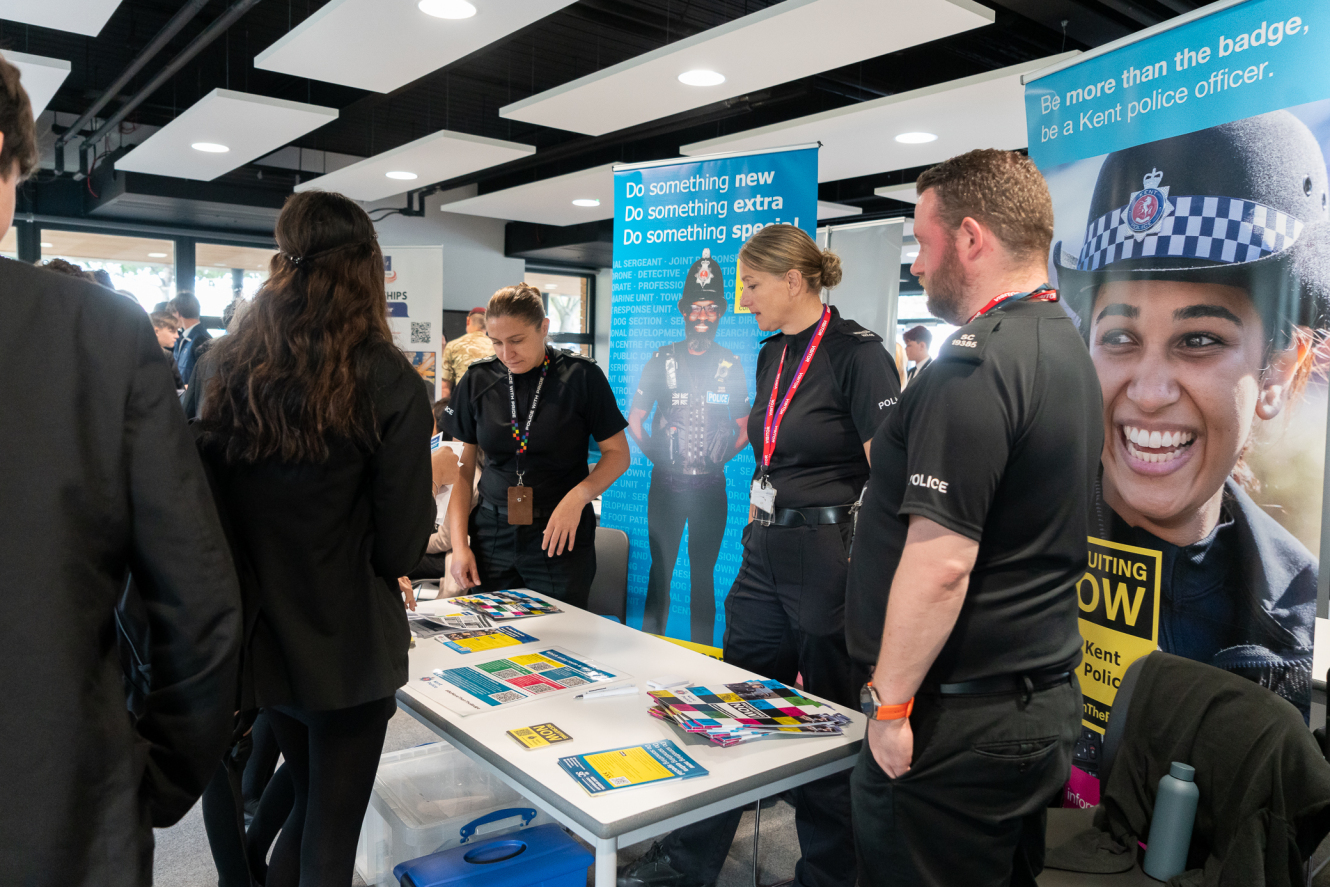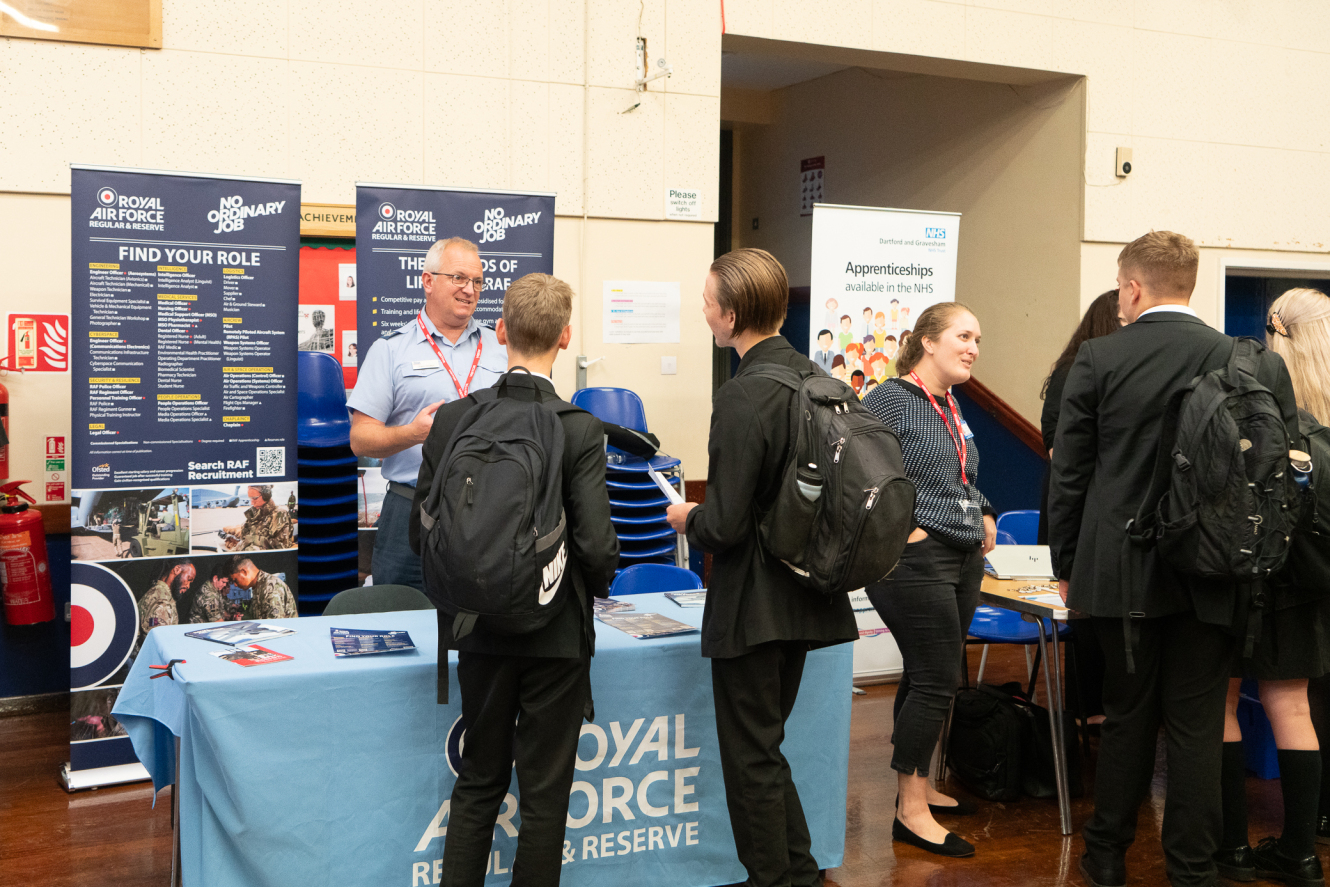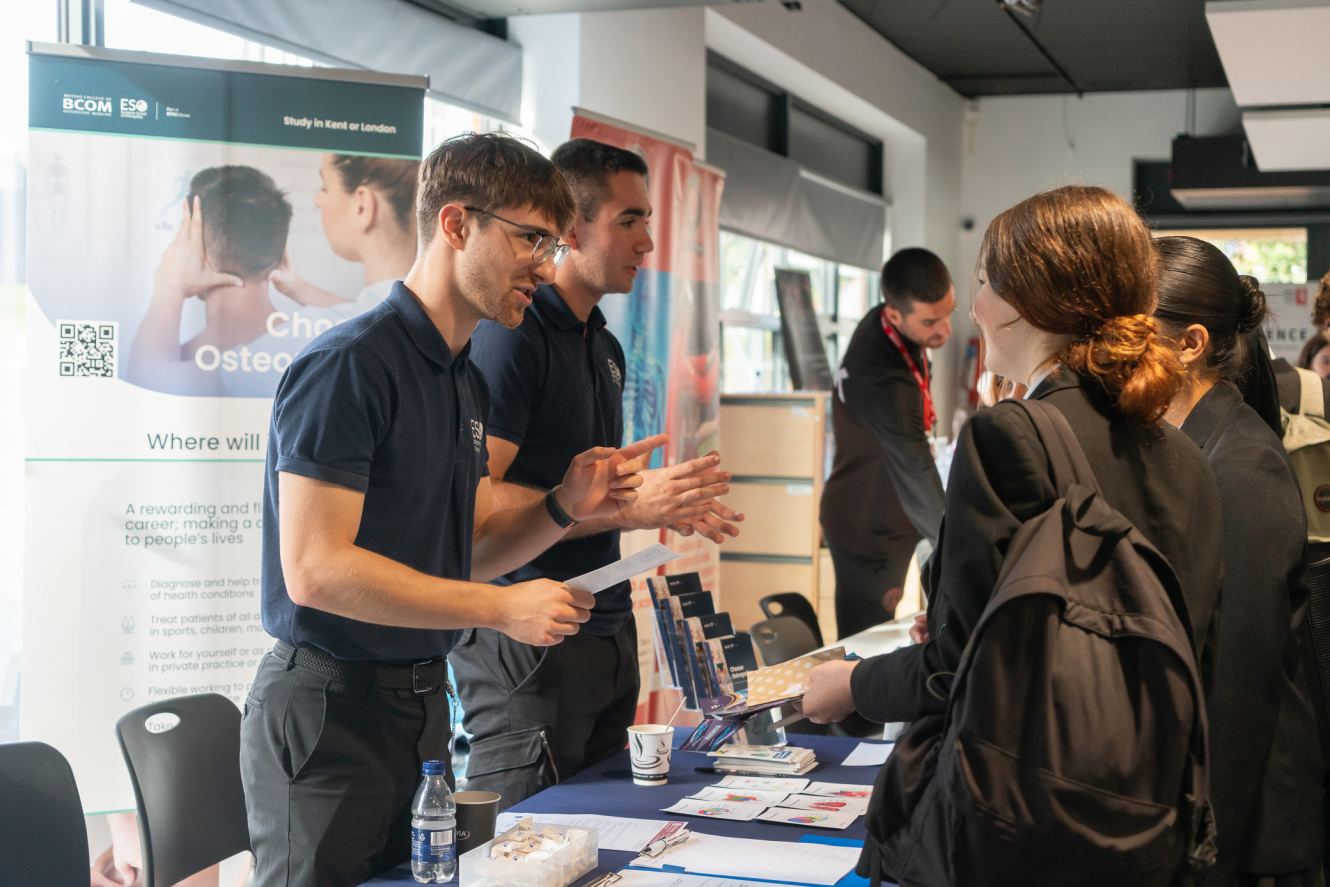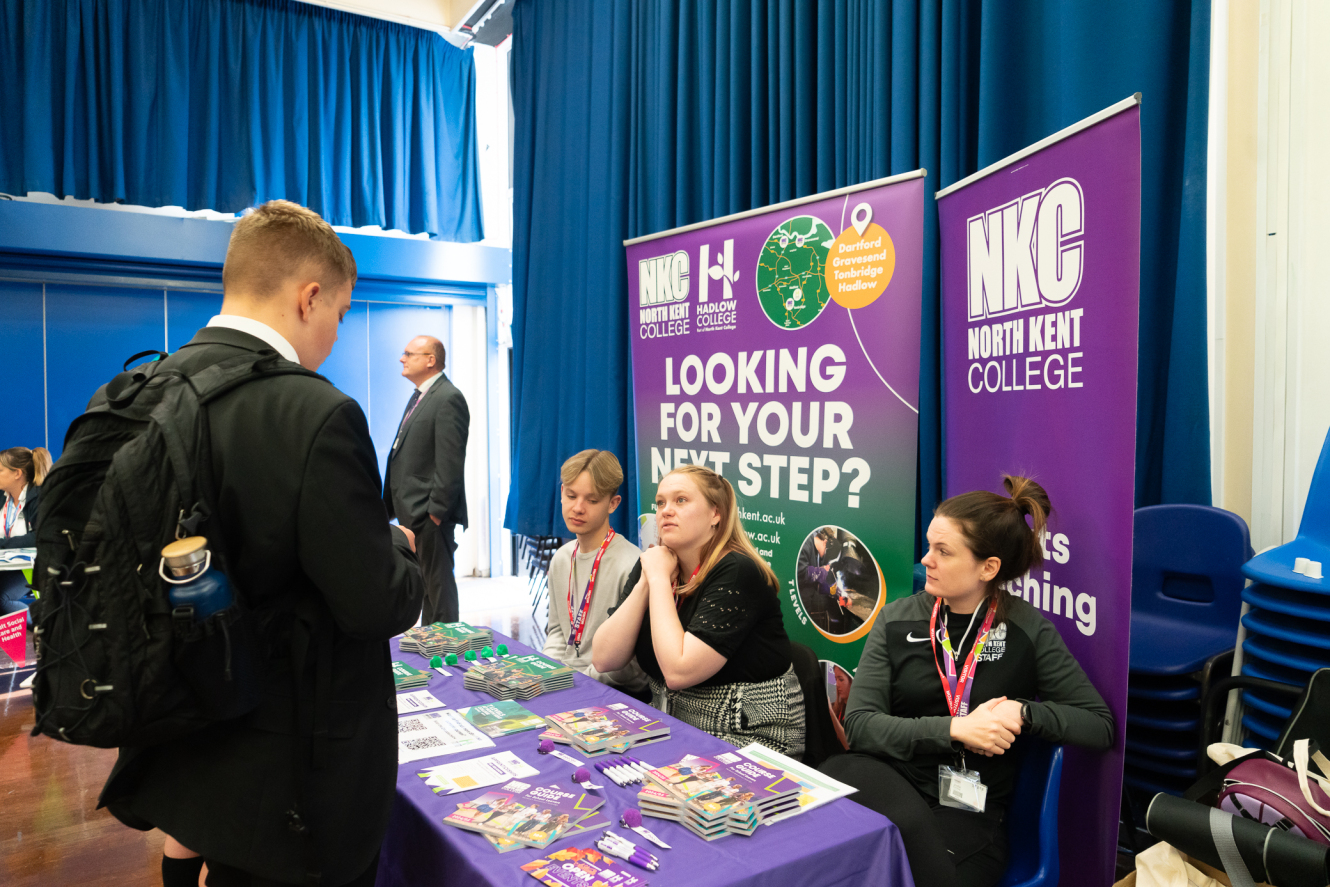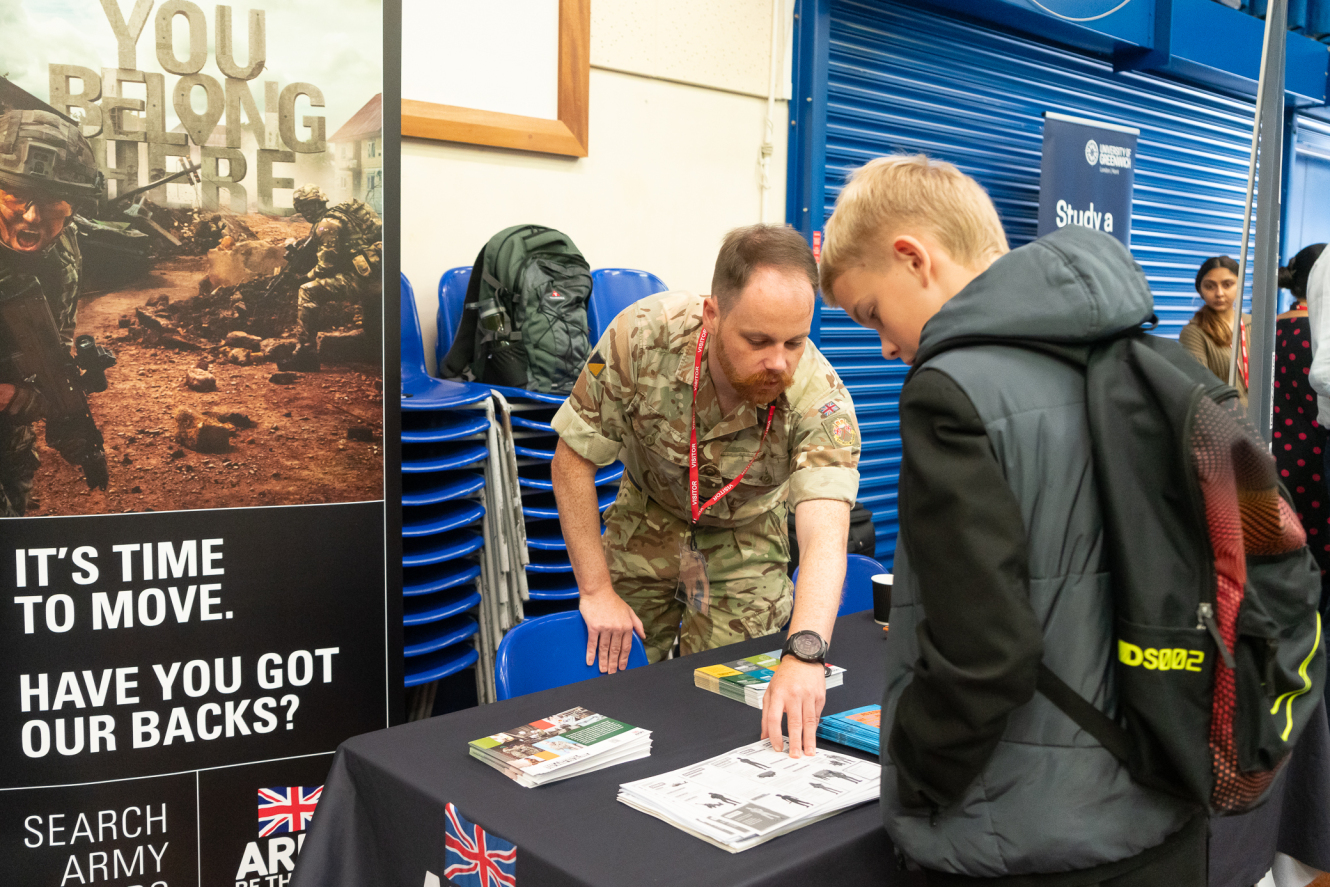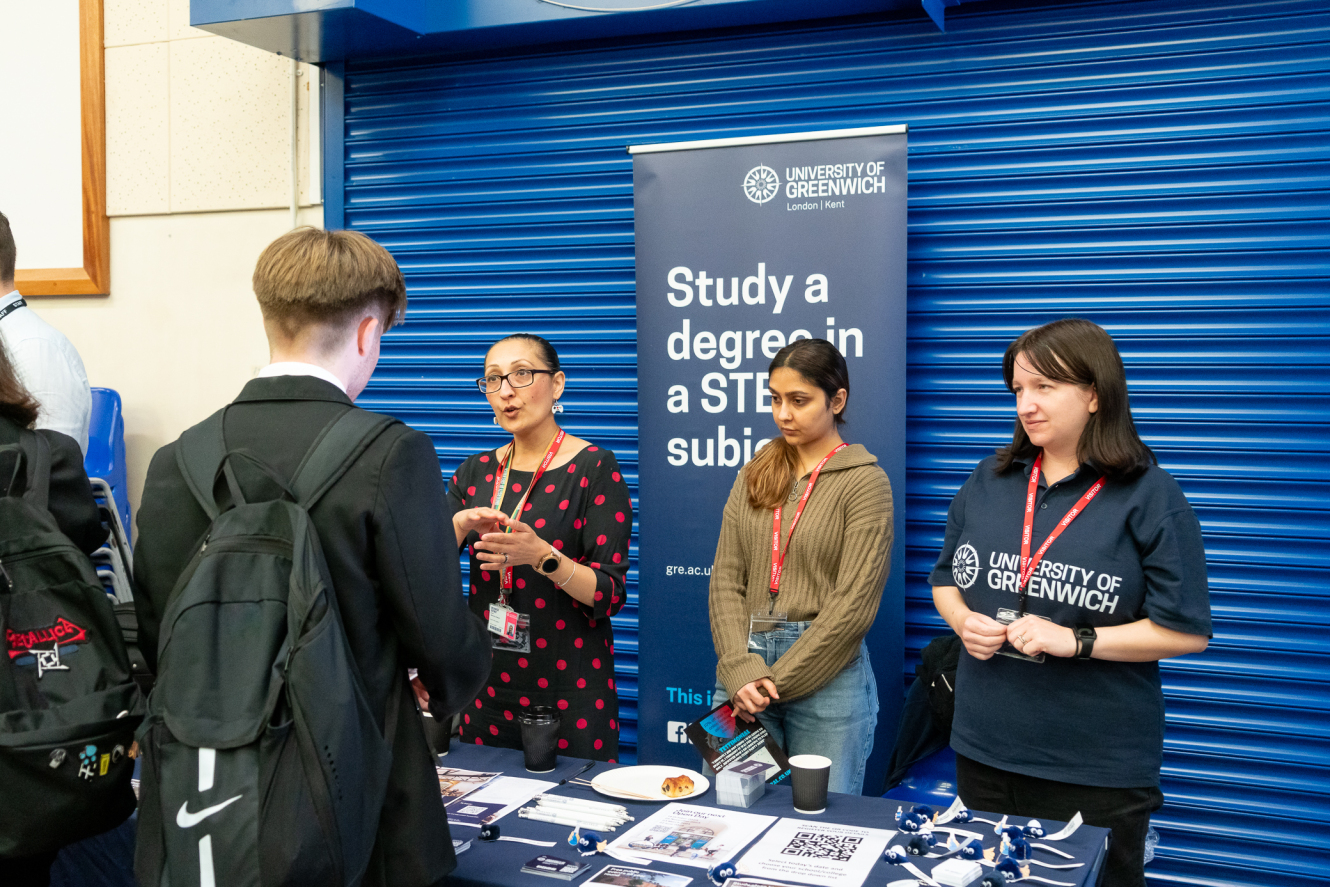 The feedback from the students was overwhelmingly positive. One student who attended said, "I enjoyed hearing about the variety of different careers available to me." Another student commented, "The best part was all the information I've been told about different careers."
We would like to express our gratitude to everyone who invested their time in supporting our students with their future choices. We could not have done it without you!