The Kent Album Project Launch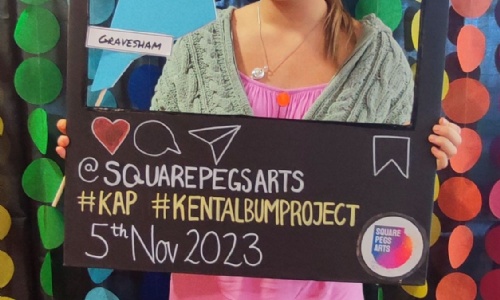 In the summer term, students from Saint George's Secondary Phase took part in The Kent Album project. Maddie Bell, George Duffort and Mia Bianchet joined students from Ifield school to record an original song titled 'Take A Look Around' and represent Gravesham on the album, which we are delighted to announce has now been released.
The Kent Album Project is a Youth Music funded Project created and facilitated by Square Pegs Arts.
The aim of the project is to write, record and professionally release an album of songs, with a group of neurodivergent, autistic or learning-disabled young people from each of the 13 districts of Kent and Medway. Each song represents one of the districts and is written by the young people local to that area.
Square Pegs arts ran songwriting workshops in each district and took the group to a local recording studio to produce the track. The process was filmed and made into a documentary.
The album and documentary launch took place on Sunday 5th November 2023 in Canterbury. It is now available worldwide on all digital and physical platforms, including Spotify, Amazon, iTunes and YouTube.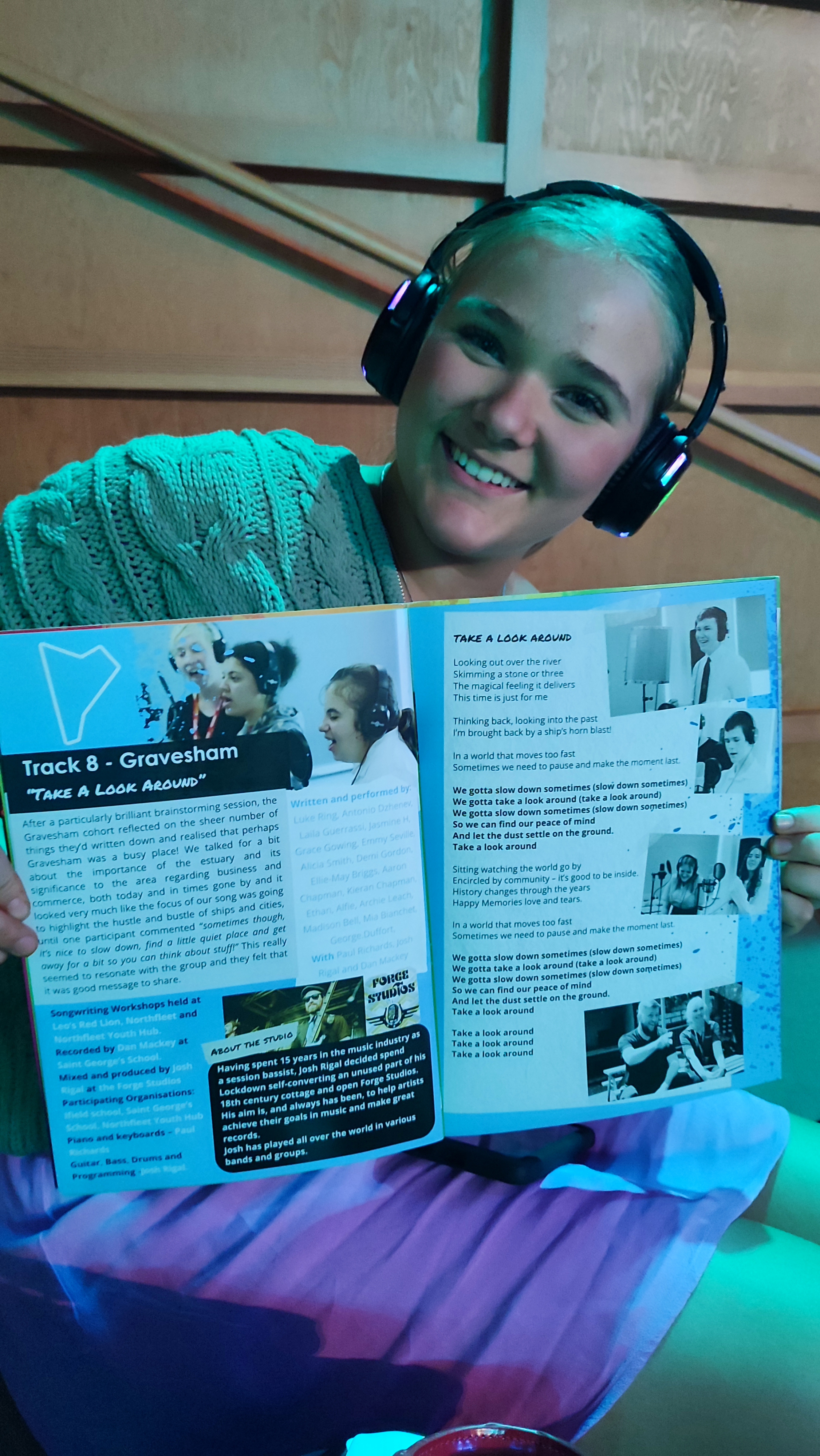 This was a fantastic project and an incredible opportunity for our students. Well done to George Duffort, Maddison Bell and Mia Bianchet for taking part.
Listen to the album using the links below:
https://www.youtube.com/watch?v=Q2RETUpULJ8&list=OLAK5uy_n7U_geIUpzUfVBEzn_eCYCkKCQQWcZm_s
https://open.spotify.com/album/0iCW9qwVOjExUSnRXC26pj?si=-BriVl-BTjaKSeqp_y5VSg