Biology
Curriculum Leader: Mrs J Scott scottj@saintgeorgescofe.kent.sch.uk
Biology is a complex and broad science. You will enjoy this course if you are interested in all aspects of living organisms, how they work and how they interact with their environment. You will develop a logical approach to problem-solving combined with practical applications in experiments and fieldwork. A-level Biology is a stepping stone to future study, and we follow a specification which was put together following consultation with a range of universities to ensure the course allows students to develop the skills that they want to see. A-Level Biology will inspire students, nurture a passion for Biology and lay the groundwork for further study in courses like biological sciences and medicine.
Subject Requirements
GCSE English - Grade 5 or above
GCSE Maths - Grade 5 or above
GCSE Additional Science or GCSE Biology - Grade 5 or above
Intent
The AQA Biology curriculum has been designed to prepare students for a wide range of occupations and further study, assessing a wide range of competencies. The subject criteria included have been assessed to see if any of the skills or knowledge required present any possible difficulty to any students, whatever their ethnic background, religion, sex, age, disability or sexuality.
We anticipate that there will be significant variation in GCSE knowledge and skills which underpin the programme of study following an unsettled few school years during the pandemic. This will be continuously checked and key concepts & skills reinforced as we progress.
We recognise the range of different families, backgrounds and religions our students may have experienced. We will be sensitive to this when exploring topics such as inheritance and evolution; the use of stem cells and the importance of research; use of DNA technologies.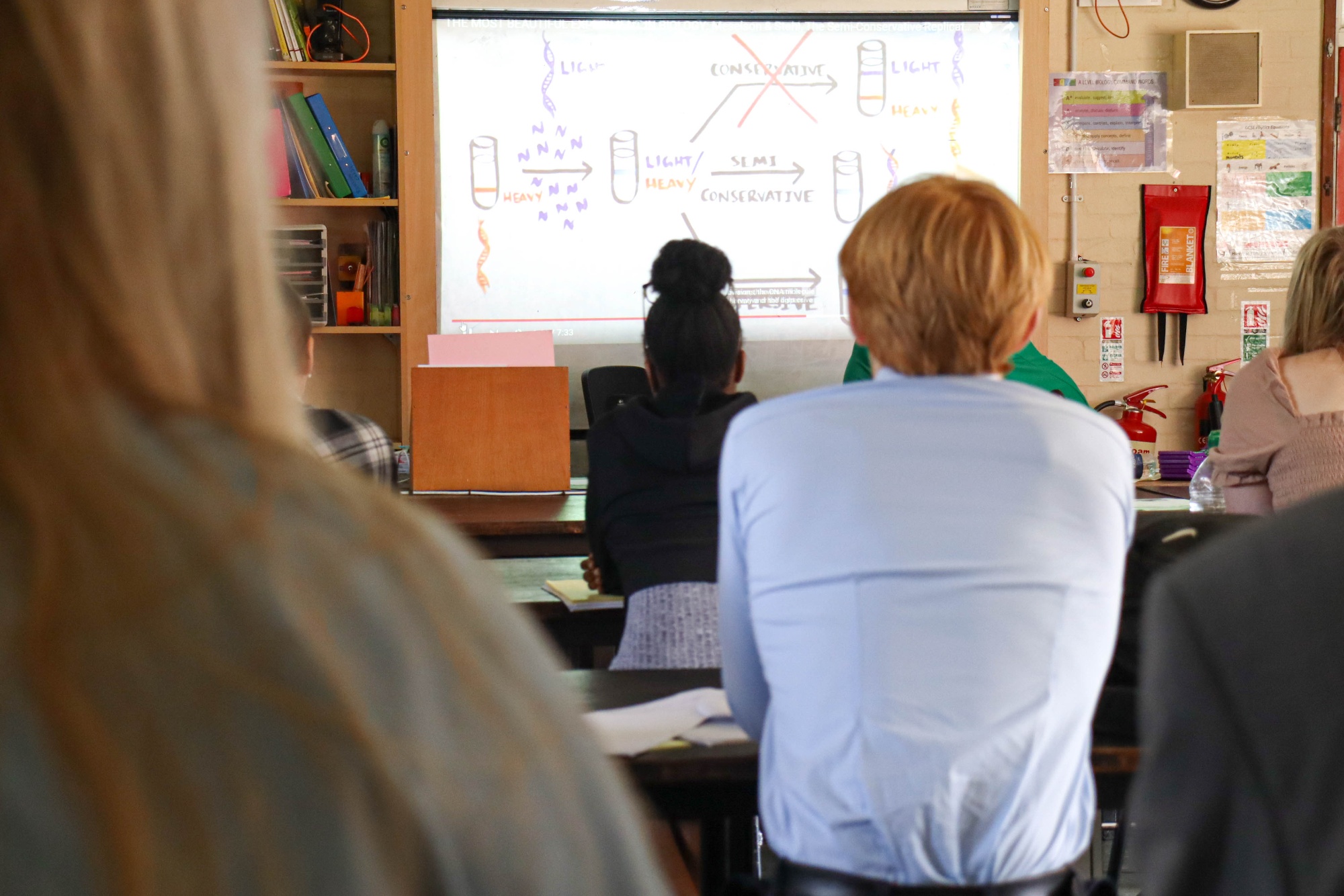 Implementation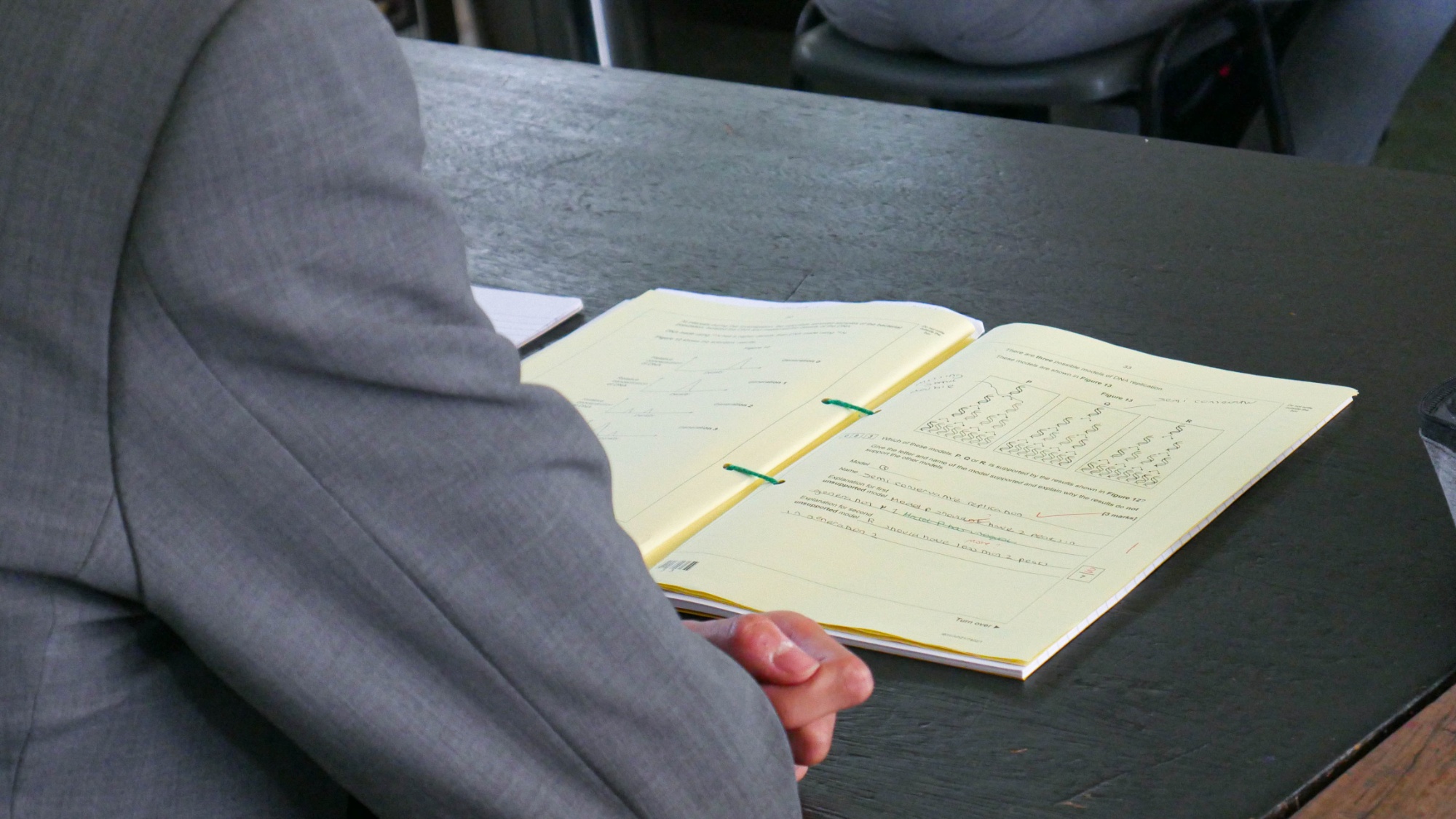 We aim to create the very best Biologists. We challenge students to think, act and speak like those working in the field would. We do this through quality first teaching, encouraging the pursuit of knowledge and facts; and applying these to unfamiliar contexts. We teach content from basics through to advanced concepts spiralling back and building on previously taught work. We explore the most challenging biological concepts of their school career, and develop the fundamental biological principles and skills developed gradually throughout the two-year course.
We will focus on the application of knowledge and understanding of scientific ideas, processes, techniques and procedures in a variety of theoretical and practical contexts to develop for AO2.
Students will develop confidence in applying knowledge and understanding when handling qualitative and quantitative data. We will challenge students to analyse, interpret and evaluate scientific information, ideas and evidence in relation to issues, to make judgements and reach conclusions as well as developing and refining practical design and procedures (AO3). Students will be taught, and develop competency in the full range of apparatus & techniques expected of level 3 scientists. They will experience the full range of practical opportunities required at advanced level to ensure they can be endorsed as university / laboratory ready scientists.
We ensure that SEND and disadvantaged children are given the necessary support in class to fully access the Curriculum and that equal opportunities are given to all.
Impact
We aim to make subject relatable, by linking what is taught in lessons to real life situations and current developments in Biological understanding. We consider historical developments in Biology and explore the scientists responsible for furthering our understanding through technical innovation
We provide opportunities for students to evaluate the moral and ethical complexities of biology such as stem cell research, embryology and gene technology.
We ensure Kagan collaborative learning strategies are embedded throughout our teaching to develop high level social skills, develop oracy, facilitate the respectful sharing of opinions; and support spiritual development. We use thinking hard techniques to support knowledge acquisition & retention of the large volume of content covered. We provide opportunities for students to develop competency in a range of practical skills, use of apparatus & techniques. We will use the Saint George's spiritual development strategy to highlight WINDOW, MIRROR & DOOR opportunities, particularly relating to sensitive topics such as inheritance, embryology and gene technologies for example.
Topics
Year 12 Biology Topic Information
| Topic | Topic Name |
| --- | --- |
| 1 | Biological Molecules |
| 2 | Cells |
| 3 | Organisms Exchange Substances with Their Environment |
| 4 | Genetic Information, Variation and Relationships Between Organisms |
Year 13 Biology Topic Information
| Topic | Topic Name |
| --- | --- |
| 5 | Energy Transfers in and Between Organisms |
| 6 | Organisms Respond to Changes in their Internal and External Environment |
| 7 | Genetics, Populations, Evolution and Ecosystems |
| 8 | The Control of Gene Expression |
Assessments
AS Level - 100% Examination - 2 exam papers.
| Paper One (50%) | Paper Two (50%) |
| --- | --- |
| 1 hour 30 minutes. 75 Marks. | 1 hour 30 minutes. 75 Marks. |
| Topics from 1-4 | Topics from 1-4 |
A2 Level: 100% Examination - 3 exam papers.
| Paper One (35%) | Paper Two (35%) | Paper Three (30%) |
| --- | --- | --- |
| 2 Hours. 91 Marks. | 2 Hours. 91 Marks. | 2 Hours. 91 Marks. |
| Topics from 1-4 | Topics from 5-8 | Topics from 1-8 |
Practical Endorsement: All students studying A-Level Biology must complete 12 'Required Practicals' and a separate endorsement of practical skills will be taken alongside the A-level. This will be assessed by teachers and will be based on direct observation of student's competency in a range of skills that are not assessable in written exams.
Examining board link: AQA A Level Biology
Biology Future Paths
Biology is required for most degrees in medicine, biology, biomedical sciences, dentistry, dietetics, physiotherapy, orthoptics and veterinary medicine. Biology is usually required or recommended for courses in biochemistry, environmental science, nursing, occupational therapy, optometry, pharmacy, sports science, physiology and speech therapy.
Extra Resources
If you are interested in recent developments in genetic engineering or disease prevention, understanding how we evolved, finding out how cells – "little bags of water with things dissolved in them" – carry out so many different processes in a seemingly effortless fashion, tracking down natural resources, the true impacts of pollution on the natural world, or animal care and conservation programmes, to name a few, then this is your subject.
Revision Materials