Dance
Curriculum Leader: Miss F Price - pricef@saintgeorgescofe.kent.sch.uk
The Level 3 Diploma and Extended Diploma in Creative and Performing Arts provide learners with skills, knowledge and understanding for entry to employment in the creative and performing arts industries or progression to further study at a higher level.
Subject Requirements
GCSE English - Grade 4 or above
GCSE Dance - Grade 5 or above or BTEC/RSL Dance - Merit or above
(external experience will be considered - audition required)
Intent
In Key Stage 5 we currently offer the RSL Level 3 Diploma in Creative and Performing Arts qualification, this course provides students with skills, knowledge and understanding for entry to employment in the creative and performing arts industries or progression to further study at a higher level.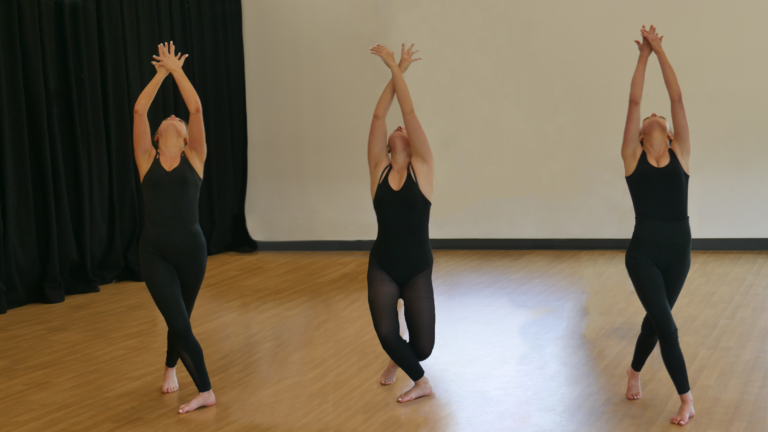 Implementation
The qualification offers practical structured learning with the flexibility to specialise in different disciplines directly relevant to employment within the creative and performing arts industries. Students apply a range of skills, knowledge and understanding in preparation for employment/further study. The units provide students with knowledge and understanding of advanced concepts such as the style and context of performance genres, audition techniques, planning, repertoire, rehearsal schedules, the nature of performance, collaborating with others, health and safety, technical requirements, and reviewing/analysing performances.
We ensure that SEND and disadvantaged children are given the necessary support in class to fully access the Curriculum and that equal opportunities are given to all.
Impact
The RSL vocational qualification encourages students to develop their creative and intellectual capacity, alongside transferable skills such as team working, communication and problem-solving. All of these are sought-after skills by higher education and employers and will help them stand out in the workplace whatever their choice of career.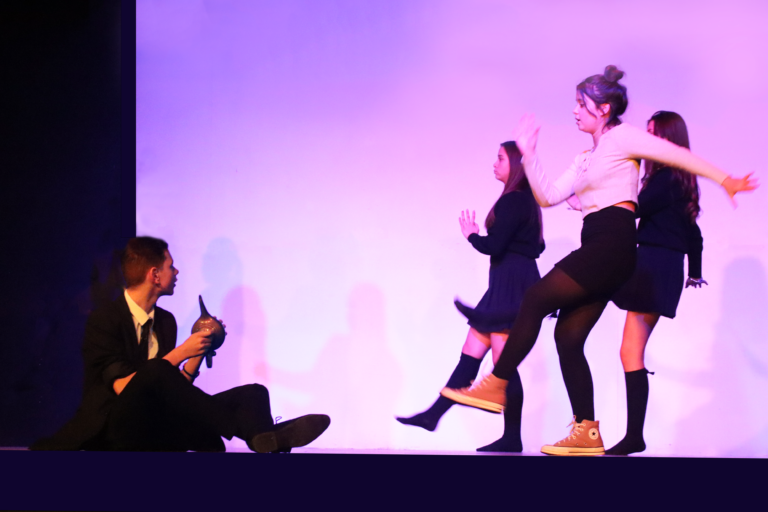 Topics
Students must pass one externally assessed core unit, one internally assessed core unit and five further optional units.
CAPA Level 3: Core Unit External.
Performance Preparation.
This unit prepares learners for participation in a performance production by developing their understanding of the styles and contexts of performance genres, exploring and developing a range of skills and techniques required for auditions/interviews for roles in performance productions as well as developing their planning and rehearsal skills in collaboration with others.
CAPA Level 3: Core Unit Internal.
Planning for a Career in the Creative and Performing Arts.
The purpose of the learning assessed in this unit is to familiarise learners with the processes associated with effective career planning. The aim of the unit is to provide opportunities to align/link their overarching career aims with the opportunities provided within the course, defining the way the learner engages with their learning.
CAPA Level 3: Optional Units Internal.
Applying Safe Dance Practice
Choreography
Dance in the Community
Dance Technique and Performance 1
Ensemble Dance Performance
Global Dance Styles
Leading Dance
Repertory Dance Performance
Social Dance through the Ages
Assessments
Students will be assessed at regular stages of the course, students will be awarded a grade after the submission of each unit. There are four bands of assessment (Pass, Merit, Distinction and Unclassified) for each unit. Overall grades are banded Pass, Merit, Distinction, Distinction* and Unclassified. In order to achieve the minimum of a Pass grade, students must pass every individual assessment criterion within every learning outcome.
Examining board link: RSL Level 3 Diploma in Creative & Performing Arts (Dance)
Dance Future Paths
As well as preparing students who wish to apply to traditional dance and theatre schools, the course is also useful for other career paths. There are many Higher Education institutions offering dance courses or courses with dance elements. Dance degrees cover a wide range of styles, from ballet to street dance. Courses at performing arts schools prepare you for a career as a professional dancer or choreographer and are highly competitive. For these, you would need experience in multiple dance styles and possibly even singing or acting abilities. Other university-based courses have a broader scope - including community arts, dance teaching and dance for fitness. Entry to most courses includes an audition. Whether you choose to become a teacher, costume designer, dance therapist or company manager, all of these roles require an understanding of dance in its many forms and all of them have an essential contribution to make to the dance world.
Extra Resources
Revision Materials