English Language
Curriculum Leader: Mrs A Betts bettsa@saintgeorgescofe.kent.sch.uk
Studying the English Language involves analysing a wide selection of data from reality TV show transcripts, to love letters from the Tudor Court, or, toddler speech, to how language is used in Parliament; comic books, transcripts and flash fiction.
Language allows you to evaluate:
The historical development of language and how society has influenced it.
How we acquire language as children, and how that relates to our psychological development.
Critical psychological and sociological theory to analyse data.
Subject Requirements
GCSE English Language - Grade 5 or above
GCSE English Literature - Grade 5 or above
GCSE Science - Grade 5 or above
Intent
Studying individual identity and variation encourages students to recognise their 'differences' and see 'equality' as valuable. It allows for purposeful discussion of our school vision through a variety of texts. The independent nature of many elements of this qualification builds 'creativity' and 'resilience' for our students and allows them to flourish. The entire qualification is designed to develop a personal understanding and attitude to a wealth of language examples, thereby encouraging an 'inclusive' mindset to British English and English around the globe.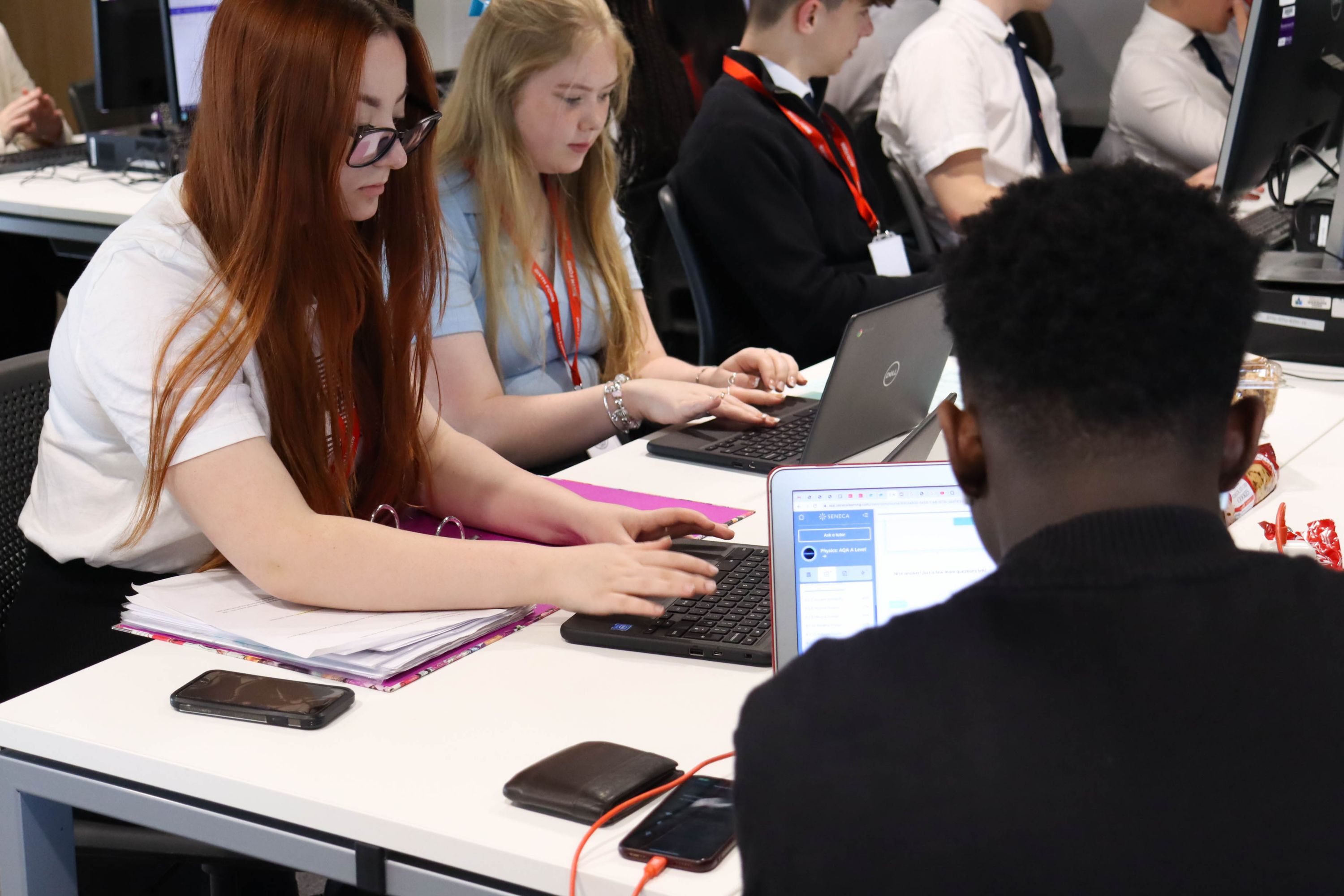 Implementation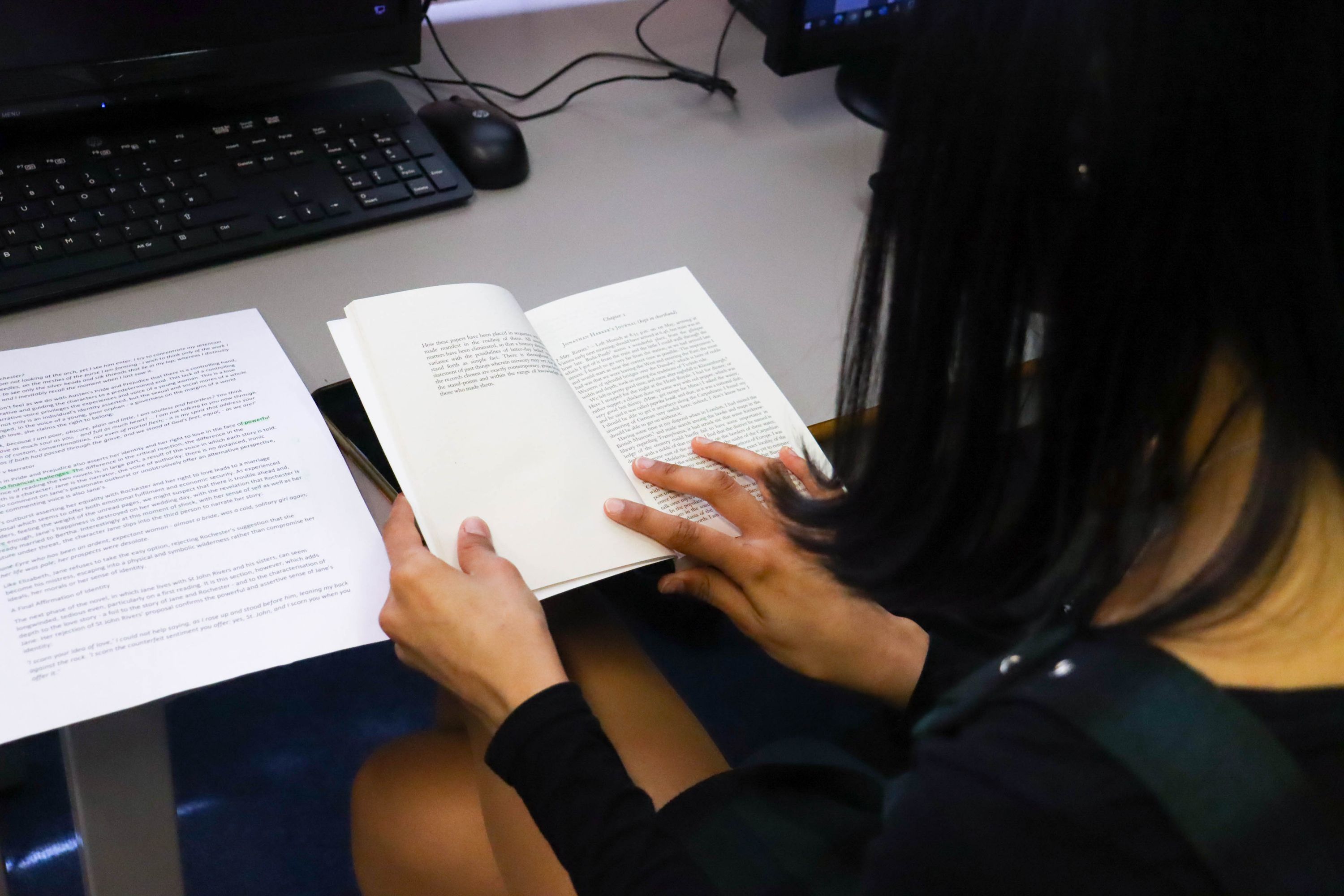 We see the curriculum as a journey, building on knowledge from KS2-4, and now encouraging reflective analytical skills in relation to all areas of Language use. Students are encouraged to make connections over time, constantly exposed to a range of high-quality and suitably challenging texts ranging from 21st Century social media posts to diary entries of the 1500s.
We ensure that SEND and disadvantaged children are given the necessary support in class to fully access the Curriculum and that equal opportunities are given to all.
Impact
Through the study of a range of texts promoting the school's ethos, pupils will leave with a broad understanding of Language change over time and how language has and continues to, evolve. Our students develop empathy and resilience and will be prepared for life beyond school where they can apply critical thinking skills and communicate effectively.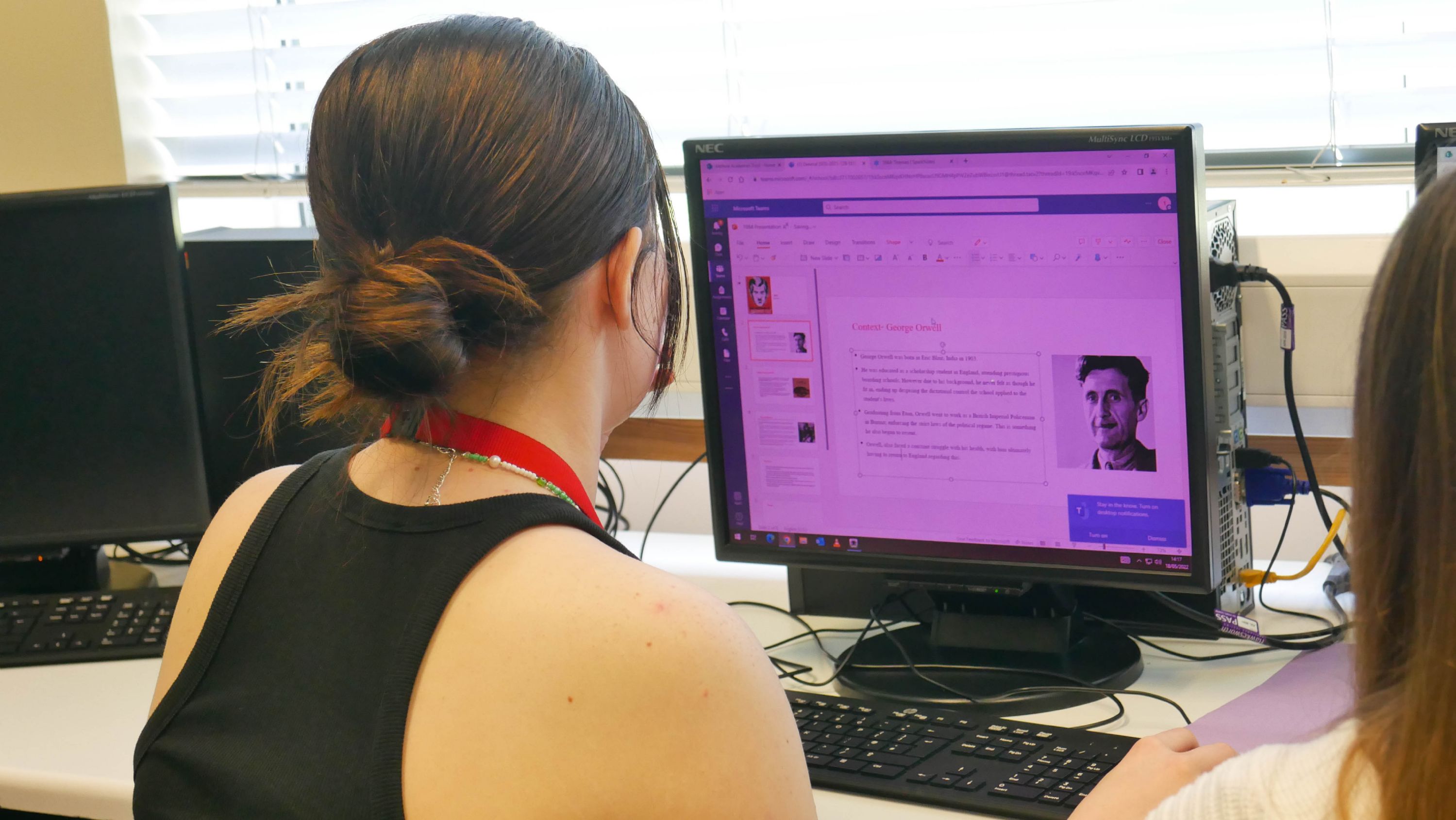 Topics
Language and Power
How do interactions between different groups affect our perception of power and dominance? Where can we apply appropriate theories and concepts to support ideas about those interactions?
Language and Gender
How has the way individuals use language changed over time, and why might our gender affect those issues? What trends are there that identify gender in individuals, and how has this changed over time with regard to accredited theory?
21st Century English
Social media and globalisation have affected language in recent history, but those changes are gaining speed and variety. How does technology affect our day-to-day use of language, and where is the evidence for this? How has this changed since the 1500s?
Regional Dialects
England has a plethora of varieties of terms of dialect and accents due to its rich historical influences. Where are these dominant dialects, and what are their features? How are speakers perceived by the rest of the world?
World English Varieties
As a language of global power, where is "English" spoken? How is it different to English? Can you think of examples of Australian English phrases that American English users would not understand? How have they come about, and why are they used?
Creative writing of different genres and forms
This is the closest element to GCSE English language. Explore your creative side by trying to write as a journalist, a 19th Century diarist, or a horror fiction writer. Then, when you're done objectively analyse your own work.
Assessments
A Level English Language (Eduqas) covers language variation, child language acquisition and investing language as written examinations, with creative writing coursework contributing to 20% of the final grade.
Paper One: Language Concepts and Issues (30%)
Paper Two: Language Change Over Time (30%)
Paper Three: Creative and Critical Use of Language (25%)
Unit Four Coursework: Language and Identity (20%)

Written exam: 2 hours

Written exam: 2 hours 15 minutes

Written exam: 1 hour 45 minutes

2 sections (total mark out of 120)

2 sections (total mark out of 120)

Choose from one of two questions (total mark out of 80)

2500 - 3000 words

Language Investigation

Section A: Spoken Language

Two or more transcripts.

Extended analytical essay response.

Section B: Language Issues

Based on the study of four language topic areas:

Standard and Non-Standard English
Language and power
Language and situation

Language acquisition

Section A: Language Change Over Time

How has language changed and developed over time?

Comparison of three texts, none earlier than 1500

Section B: 21st-Century English

A set of data with a focused question requires an understanding of contemporary language concepts and issues.

Each question will have a stimulus text followed by three tasks.

Two of these tasks require original writing and the third requires a commentary of one of the texts produced.

Language investigation is based on the study and research of a topic related to language and identity. Choice of the topic from the following list:

Language and self-representation
Language and gender
Language and culture
Language diversity
Examining board link: Eduqas A Level English Language
English Language Future Paths
Potential career paths where this could prove essential, or the skills learned are easily transferable:
Digital copywriter, Editorial Assistant, English as a foreign language teacher, Lexicographer, Magazine journalist, Newspaper journalist, Private tutor, Publishing copyeditor/proofreader, Secondary school teacher, Web content manager, Writer and more.
Jobs where this would be helpful:
Academic librarian, Advertising copywriter, Archivist, Arts administrator, Education consultant, Information officer, Learning mentor, Marketing executive, Media researcher, PPC specialist, Primary school teacher, Public relations officer, Records manager, Social media manager and more.
Extra Resources
Literally, any text can be analysed. This course gives you the skills to be faced with any piece of written or visual data and form an educated opinion about it. The world is full of language that affects our subconscious and this course will help you assert your own opinions, articulately, in both written and verbal forms.
Revision Materials