English Literature
Curriculum Leader: Mrs A Betts bettsa@saintgeorgescofe.kent.sch.uk
Studying English Literature involves a wide selection of reading, such as plays, poetry and novels, and it is from here that your passion for a certain genre or literary period could be discovered.
Literature allows you to analyse:
The historical background of a text, or its relationship to the society of the author
The tradition of writing, either dramatic tragedy or thematic and historical tradition
Critical literary theory to enhance reading and understanding of the text
Subject Requirements
GCSE English Literature - Grade 5 or above
GCSE English Language - Grade 5 or above
Intent
Our A-Level Literature course intends to mould students into literary critics; refining their analysis skills across Prose, Plays and Poetry, while developing their analytical and essay writing. Our studied texts are chosen to build on their GCSE course and add to pupils' cultural understanding of the modern world.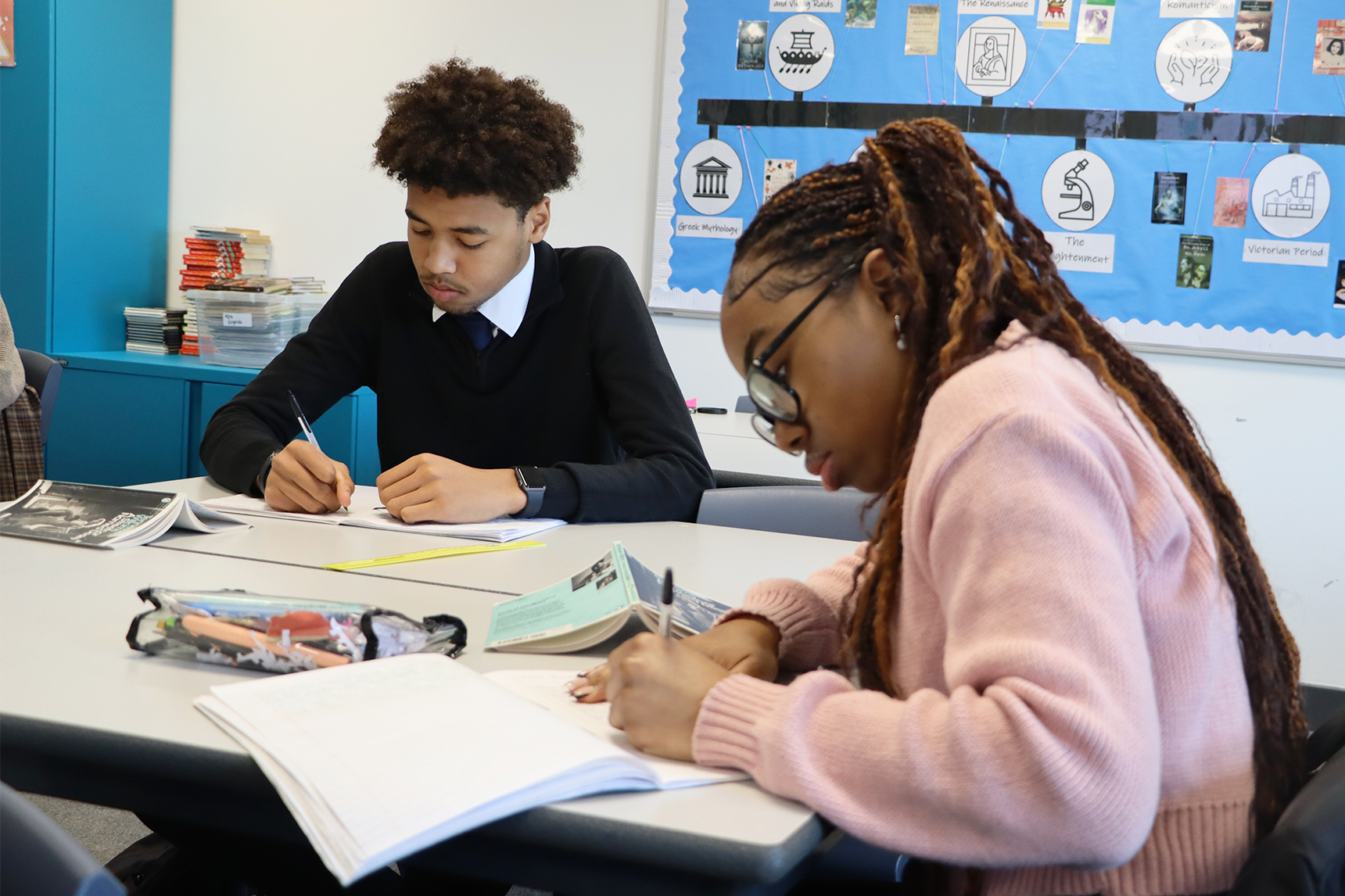 Implementation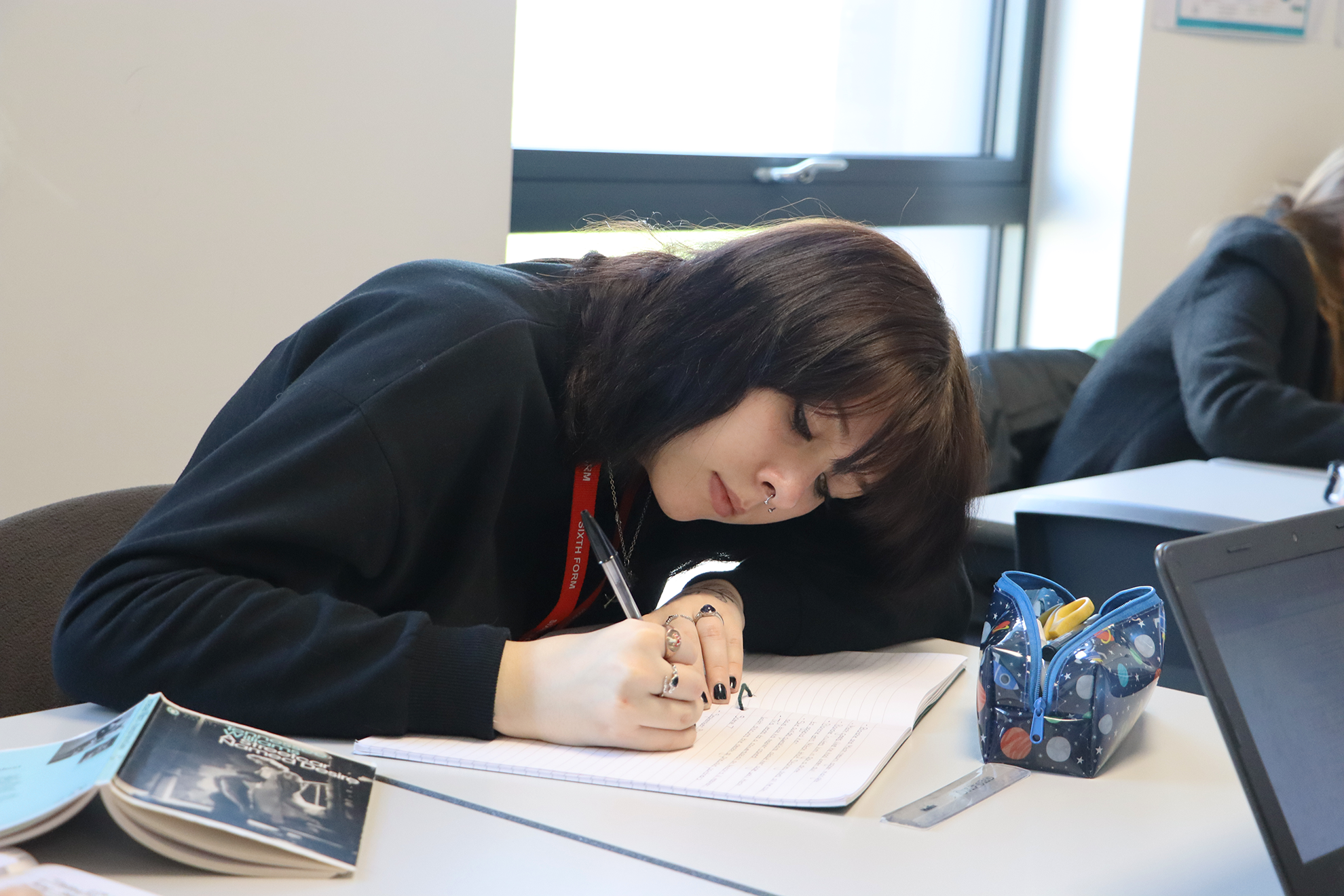 Students study the Edexcel A-Level syllabus. They will compare Frankenstein to The Handmaid's Tale, and study diverse contemporary poetry, Romantic poetry, A Streetcar Named Desire and a Shakespeare play. Pupils are expected to read the texts independently and come to lessons prepared to discuss. Coursework is worth 20% of their grade and students have the opportunity to explore themes and genres that interest them.
We ensure that SEND and disadvantaged children are given the necessary support in class to fully access the Curriculum and that equal opportunities are given to all.
Impact
Through the study of a range of texts, pupils will leave with a secure understanding of Literature and the ability to read and analyse critically. Pupils will have developed resilience in studying challenging texts and concepts. These skills will prepare them for many facets of their life; both in academic study and the wider world.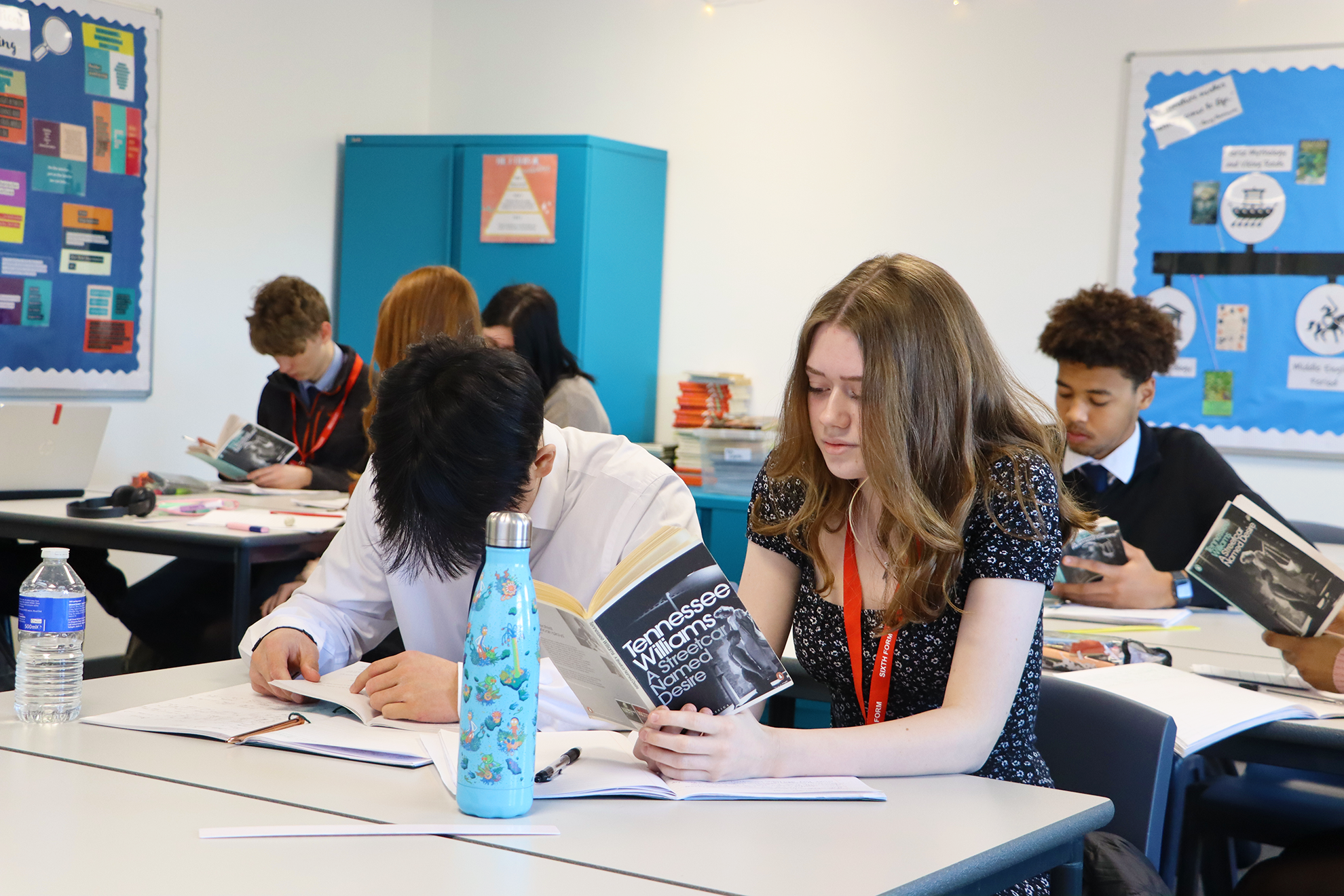 Topics
The qualification requires students to study eight literary texts. Three of these have to be pre-1900 texts (including one Shakespeare play), plus one text first published or performed post-2000.
Shakespeare and Modern Drama: King Lear and A Streetcar Named Desire
Prose: The Handmaid's Tale and Frankenstein
Poetry - post-2000 and pre-1900: A Collection from Poems of the Decade and the Romantics.
Assessments
Students undertake the Edexcel A Level Literature course which runs over two years – there is no AS option for Literature.
Paper One: Drama Paper (30%)
Paper Two: Prose Paper (20%)
Paper Three: Poetry Paper (30%)
Paper Four: Coursework (20%)

A Shakespeare text with Critical Theory, and A Streetcar Named Desire.

60 Marks.

2 Hours and 15 minutes.

Comparison of two prose texts under the Science and Society heading: The War of the Worlds and The Handmaid's Tale.

40 Marks.

1 hour and 15 minutes.

Analysis of 20 post-2000 poems which are then linked to an Unseen Poem, and 20 Christina Rossetti poems.

60 marks.

2 Hours and 15 minutes.

Coursework essay on a choice of two texts.

2500 – 3000 words.

60 marks.
Examining board link: Edexcel A Level English Literature
English Literature Future Paths
There are many future paths where English Literature can take students including:
Journalist, Copywriter, Teacher, Paralegal, Marketing executive, Editor, Museum curator, Freelance writer, Librarian, Publisher, Web editor, Author, Social media manager, PR manager and more!
Extra Resources
Revision Materials