Finance
Curriculum Leader: Ms C Jordan - jordanc@saintgeorgescofe.kent.sch.uk
The Technical Certificate in Finance (TCF) is for learners who want to find out more about the financial services sector. It is a vocational qualification for learners who wish to learn more about financial services, financial products and their application, and finance in business.
The qualification provides an enriching and detailed introduction to the world of finance, relating to the real-life application while ensuring learning is assessed in a practical and applied manner.
Intent
The Finance department at Saint George's C of E School aims to provide pupils with the opportunity to learn about the way in which businesses operate in the real world. In addition to the substantive knowledge gained in business, we aim to equip them in the longer term with employability skills, the ability to take advantage of business opportunities if they arise and resolve business problems to flourish in the future.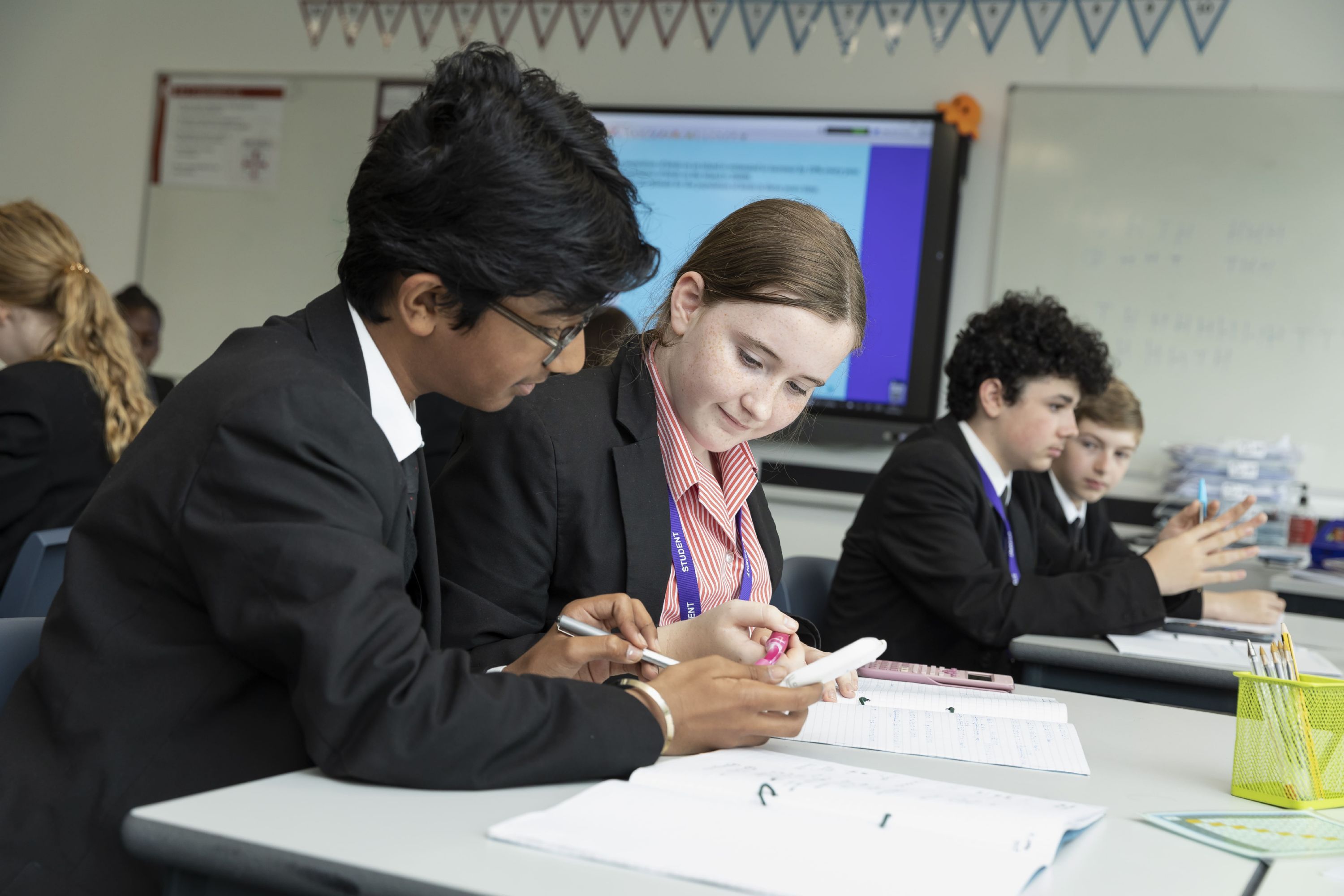 Implementation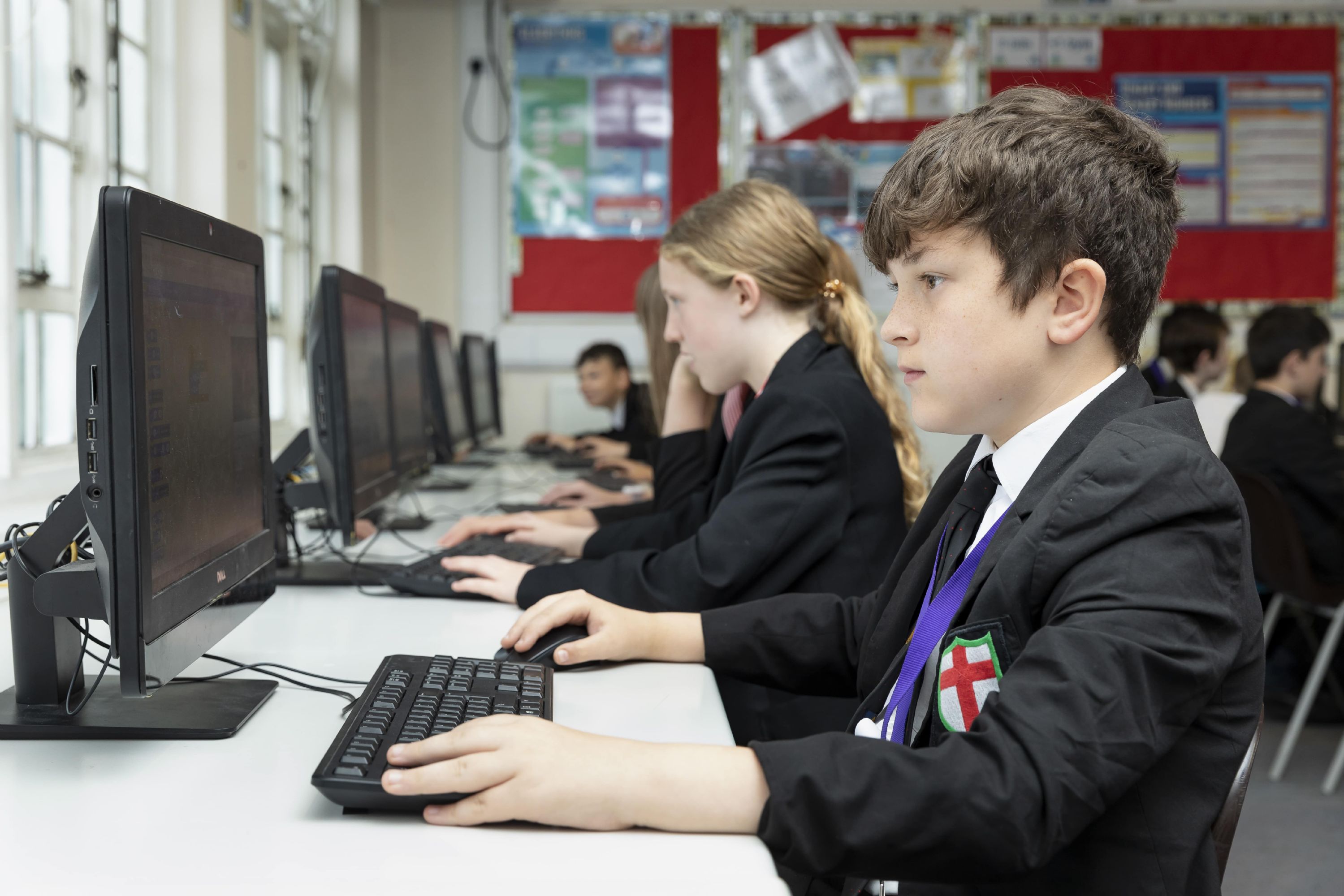 In Key Stage 4, students study The Technical Certificate in Finance (TCF) which is a vocational qualification which will enable learners to acquire knowledge and skills associated with, and commonly used within the financial sector. Students learn about sustainable development in the financial services sector; through the understanding of environmental, social, economic and technological developments that are contributing to sustainability. Sustainability continues to be a key consideration for companies in the financial services sector.
We ensure that SEND and disadvantaged children are given the necessary support in class to fully access the Curriculum and that equal opportunities are given to all.
Impact
Financial Studies students will have opportunities to develop their cultural and social capital through engaging in real-world class discussions, visits to the City of London and London Institute of Banking and Finance and networking with guest speakers from Financial Services such as The Bank of England and Wealth Management. The students will have opportunities to understand government and law-making as well as how global politics and economies influence our everyday lives. This will give all students the understanding of society to flourish in the wider community following their completion of studies.
For students seeking to continue in education, DipFS provides a foundation for further study in business and finance-related disciplines, as well as a wide range of other commercial or not-for-profit sectors. This course will benefit anyone looking to enter a career in finance, management and accountancy.
For students who choose to move straight into employment, DipFS may support access to employment in areas such as insurance, banking, office administration, accountancy, or in the voluntary sector such as with Citizens Advice.
In all aspects of the financial studies journey, British Values are learnt from considering the background of different people, how their views and political preferences affect their decisions and values to challenging each other's views in order to gain a greater understanding of why people act in the way they do in vibrant class discussions. We look at and consider the rule of law within the sustainability of the financial services industry and how providers have to act ethically in the consumer's best interest. We accept that people will make their own choices and have the option to make their own choices, based on their religion, culture, upbringing and preferences, we take this into consideration when discussing the best decisions, a person could make given their financial situation.
Finance at Key Stage 4 (KS4)
The TCF is designed to give students a detailed introduction to the world of finance.
Students will learn about financial services, financial products and finance in business whilst developing transferable skills required for a successful career within the sector.
Unit 1 - Finance for the Individual
Unit 2 - Finance in Business
Unit 3 - Financial Services Sector
GCSE Assessments
At Key Stage 4, Learners must complete each unit in order.
A total of three components of work will be covered within the course.
| Units 1 and 2 | Unit 3 |
| --- | --- |
| Non-exam Assessment | External Assessment - 1 hour 30 minutes |
| Students need to apply their knowledge and skills to a 'real-life' scenario and provide financial solutions to those situations. | This unit is evaluated by examination, where learners apply their knowledge of the content of Unit 3, with the synoptic understanding of Units 1 and 2. |
Exam Board: Technical Certificate in Finance (TCF) Level 1/2
Finance Future Paths
Students can progress further to obtain a Level 3 Diploma in Financial Studies.
Achieving the qualification will allow students to access further and higher education opportunities in courses such as Investment and retail banking law, accountancy, finance, marketing and procurement as well as access apprenticeships at level 4 and above.
Extra Resources
All students should engage with current affairs through the news daily and students should download at least one news app
Film: The Big Short
Film: Too Big to Fail
Revision Materials
Study material will be provided by the exam board and all students will have access to online materials through LIBF.