History
Curriculum Leader: Ms C Leeke - leekea@saintgeorgescofe.kent.sch.uk
We are not makers of history. We are made by history

Martin Luther king jr. - American minister
Learning about past events and the people who've influenced history will allow you to understand how the world got to the point it's at now and how it will continue to develop in the future. You'll learn valuable skills. Apart from studying a wide range of exciting historic periods, you'll learn a range of handy skills that will help you with A-levels and future work. These include excellent communication and writing skills, how to construct an argument, research and problem skills, investigation and problem-solving skills, and analytical and interpretation skills.
View our Learning Journey for History here
Intent
History allows you to not only develop knowledge of the past, but also a broader understanding of the human condition and human nature. It is a discipline that requires the precision of a scientist, the persistence of a detective and the imagination of a novelist. The study of history should teach you to ask the right questions, think critically, analyse dispassionately, and communicate with power and clarity. It also should empower you to better understand the human condition: who we are, where we came from, where we are going.
The History curriculum has been designed to help you understand the value and significance of British and European events in the past. In the process you will gain a deeper understanding of Europe's social, cultural, religious, and ethnic diversity. Knowing how people lived and worked in the past helps us to understand the Europe of today.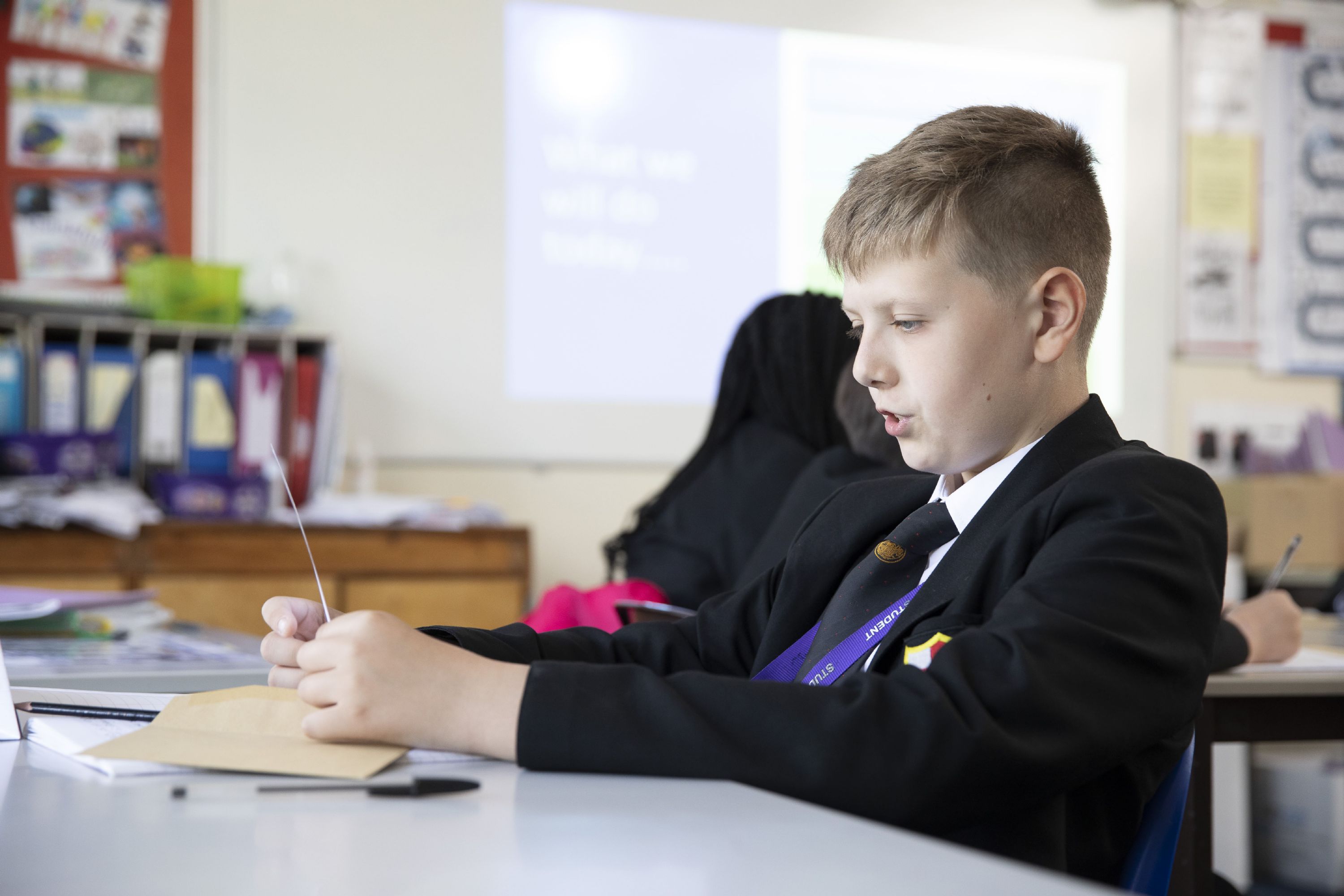 Implementation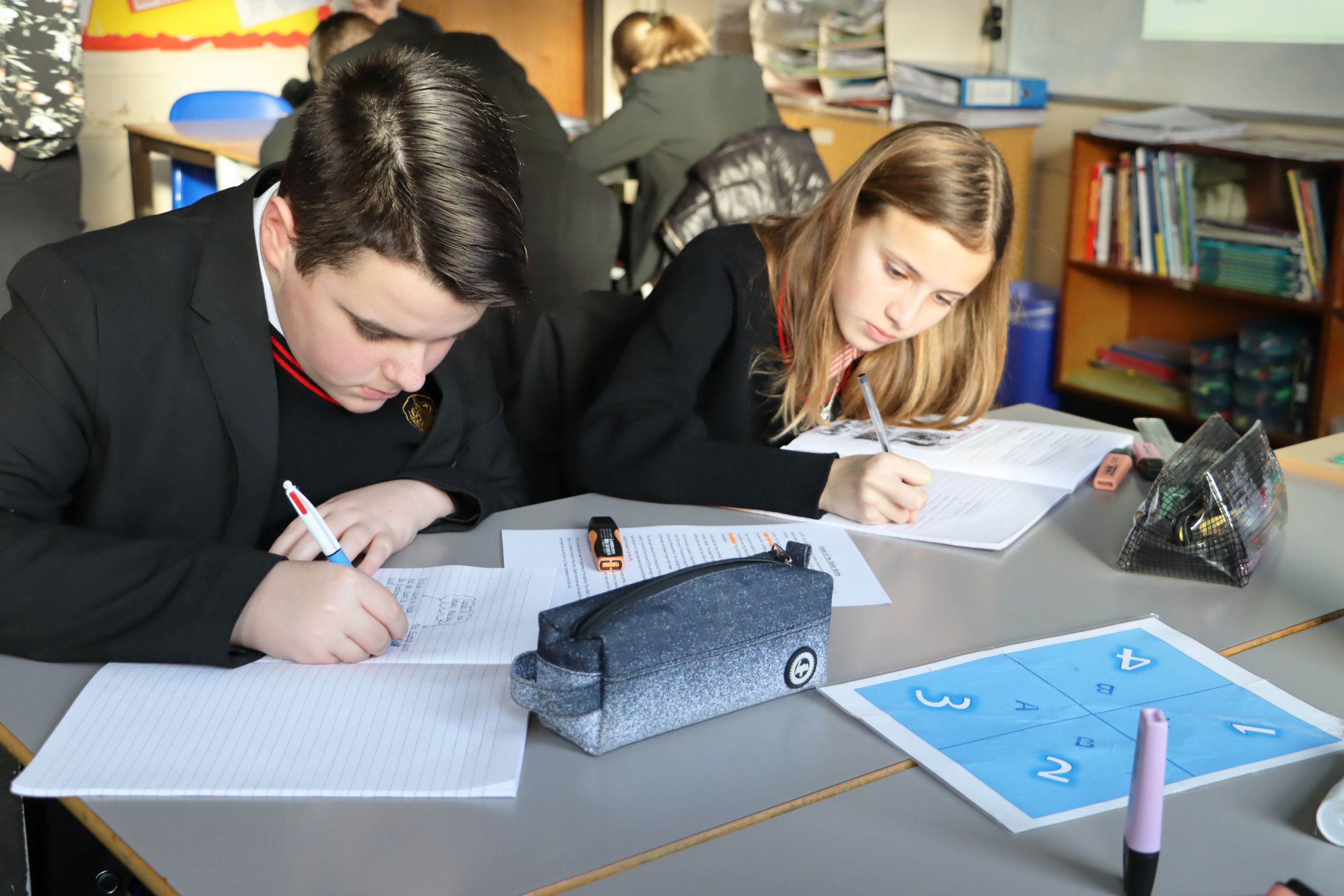 Throughout KS3 and KS4, Students follow a scheme of work that not only follows the national curriculum, but also allows students to study a wide range of subjects in British History. Each term has a clear focus which allows students to understand where their learning fits in with the wider curriculum. Each unit is also split into smaller enquiry questions which take 2-3 lessons to complete. Each lesson within the scheme of work also has a disciplinary skill attached to it to allow students to not only develop their substantiative knowledge but also their disciplinary skills. By creating the scheme of work like this, it allows students to be more conscientious and aware of what they are learning and why.
Impact
The Saint George's History curriculum is intended to help students access the next stage in their academic and personal lives. Four assessment objectives are used throughout the scheme of work and in GCSE to assess a wide range of skills. These are:
AO1: Knowledge and Understanding.
AO2: Explain and analyse historical events.
AO3: The analysis of primary sources.
AO4: The analysis of secondary interpretations.
These four objectives will give students the skills needed to: demonstrate command of a substantial body of historical knowledge, understand how people have existed, acted and thought in the context of the past, read and use texts and other source materials critically and empathetically, express themselves orally and in writing with coherence, clarity and fluency, gather, organise and deploy evidence, data and information, work with others and have respect for others' reasoned views, work collaboratively and participate effectively in group discussions, and show empathy and imaginative insight.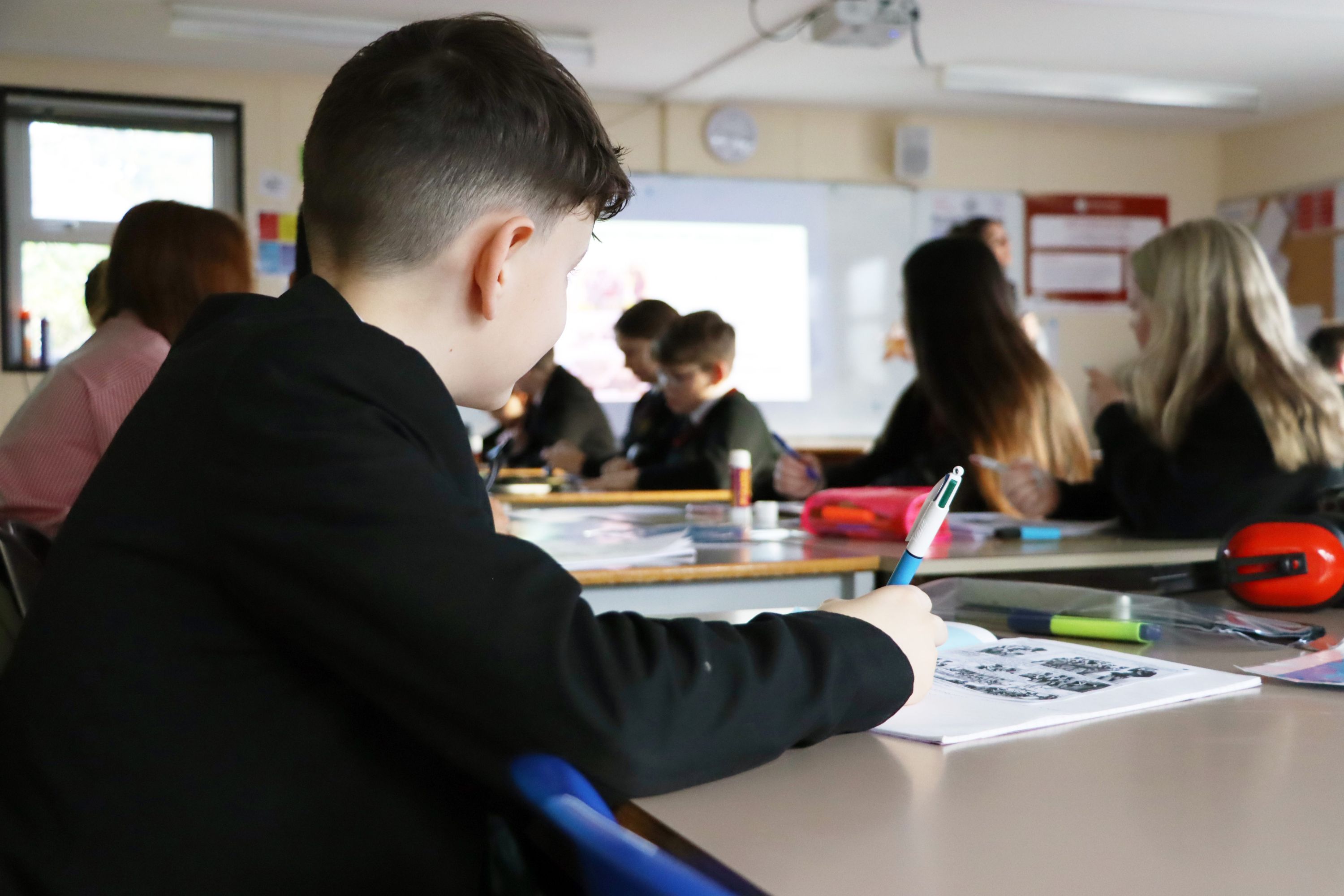 History in Key Stage 3 (KS3)
Per fortnight: 3 Lessons
Year 7: We begin our study of British History with the birth of the English state through the Anglo-Saxons and Norman Conquest. After this, our focus is on medieval life, including the role of religion and the changing nature of monarchy. We learn about the major events of the Middle Ages such as the Peasants' Revolt and the Reformation, finishing with the English Civil War and the witch craze.
Year 8: We start with how England developed politically in the Restoration period, looking at major events of the 17th century, including the Great Plague, Great Fire, and the Glorious Revolution. We then study how Britain economically developed through the British Empire, the slave trade, and Industrial Revolution. After, we look at how British society developed through the changing power of Parliament and how women got the vote. Finally, we look at how migration has impacted British history from the Romans to the present day.
Year 9: The focus is on the wars of the 20th Century and their impact on British and European society. We cover the First and Second World Wars, anti-semitism through time leading to the Holocaust, and finally the Cold War.
History in Key Stage 4 (KS4)
At Key Stage 4, we follow the Edexcel GCSE course. The entire course is examined by three written papers at the end of Year 11.
| Name of Topic | Description of Topic |
| --- | --- |
| Superpower relations and the Cold War, 1941–91 | You have already started your History GCSE in Year 9. The Cold War is the title given to the period of tension between the two superpowers, the USA and the USSR, which dominated international relations for most of the second half of the 20th century following WW2. Find out more about the rivalry between the superpowers, how the USA became so involved in European affairs and how the Cold War was waged on political, economic, and propaganda fronts. |
| Whitechapel: The historic environment | We begin Year 10 by studying the classic murder mystery of Jack the Ripper! Who was he? What was his motive? Why was he never caught? Our investigation focuses on the narrow streets and dirty slums of Whitechapel as we discover why this area was the perfect place for Jack to commit his crimes! |
| Crime and Punishment: A thematic study | Later we learn about the painful punishments of the Mediaeval times. Explain the reasons why people were executed under the brutal Bloody Code. Discover why the 19th century was a turning point for prisons and policing. This thematic study of over 1000 years aims to analyse the changes and continuity of crimes, punishments and law enforcement from the Anglo-Saxons to the present day. |
| Henry VIII and his Ministers | Divorced, beheaded, died. Divorced, beheaded, survived! We all know the story of Henry VIII and his six wives, but what do you know about the men who stood by his side? Study how Wolsey tried but failed, to secure Henry's military and foreign glory in Europe. Examine how Cromwell helped Henry marry his second wife, and then how he helped have her executed! Learn about the rise and fall of Henry's wives and his ministers as well as the religious changes of the Reformation. |
| Weimar and Nazi Germany | We finish our GCSE with Weimar and Nazi Germany. The course begins at the end of WW1, a devastating blow for Germany and our first meeting with a young Adolf Hitler. By analysing sources and historians' interpretations, you will discover the key events that led to the creation and end of the Weimar Republic, the rise of the Nazis and the years of total rule under Hitler's dictatorship. This course not only explores the politics and economics of the Interwar Period but also aims to understand the social impact of the Nazi state on Germany itself. |
GCSE Assessments
Paper One (30%)
Paper Two (40%)
Paper Three (30%)

1 Hour 15 Minutes. 52 Marks.

1 Hour 45 Minutes. 64 Marks.

1 Hour 20 Minutes. 52 Marks.

Thematic Study and Historic environment: Crime and Punishment in Britain, c1000-present and Whitechapel, c1870-c1900: crime, policing and the inner city.

Section A: Historic Environment
Section B: A Thematic Study

Period study and British Depth Study: Henry VIII and His ministers, 1509-40 and British America, 1713-83: empire and revolution OR Superpower relations and the Cold War, 1941–9.

Booklet P: Period Study
Booklet B: British Depth Study

Modern depth study: Weimar and Nazi Germany, 1918-39.
Exam Board: Edexcel (Pearson) GCSE History
History Future Paths
Students can progress further to obtain an A Level in History.
Museums, galleries, libraries and other historical archives all offer opportunities to pursue typical History careers. Some roles will be administrative and curatorial, and others will be research or education-based, adding to or imparting the body of knowledge about cultural heritage and history.
Adaptable skills: Law/legal, business consultancy firms and communications teams within larger organisations, national and local government, not-for-profit organisations, political parties, print and electronic media organisations, professional associations and peak bodies, public/private schools and universities, radio and television corporations, unions, Business Development Assistant/Manager, Contracts Advisor, Procurement Officer and Business Support Manager, accountancy and finance.
Extra Resources
Revision Materials
We use both Edexcel (Pearson) and Hodder textbooks for each of the courses and if you wish to have a copy for your child to use at home they may be purchased new or used from Amazon or other booksellers. Pearson also publishes revision guides for each course.