Psychology
Subject Lead: Mrs R Davies - daviesr@saintgeorgescofe.kent.sch.uk
Psychology is the study of and explanation of human behaviour; it is interested in investigating what factors determine human behaviour and the scientific research into these factors. Psychology aims to provide explanations for different aspects of human behaviour and is focused on where relevant development treatments or therapies are to support humans. It helps you to understand why people behave as they do, for example, what motivates people? Why do people imitate each other? Why do we obey? How do we develop into individuals, and what has an impact on our personality? We also look at the physical structure of the brain and examine how it works and how that influences who we are.
Intent
The intention of the GCSE Psychology curriculum is to engage the natural curiosity of students to understand and explain the causes of human behaviour and its impact on themselves, other individuals and wider society. Students will learn about human thought and emotions enabling them to enhance their interactions with others whilst the study of mental health and illness gives them an understanding of how depression and addiction develop and are treated as well as an insight into cultural variations in beliefs about the issue of mental illness. They will explore the reasons why individuals became complicit in events such as the Holocaust, and reflect on whether the causes of such events are biological or whether social pressures compel people to do such things.
Topics explored initially are the brain and neuropsychology, development, language thought and communication and perception. Following this learning will focus on memory, social influence and psychological problems. Throughout the course, there will be an emphasis on research methods and the development of research skills so that students become competent in scientific methodologies commonly used for the investigation of human behaviour.
The units studied in Psychology comprise an important part of other subjects such as biology, sport and business and in the wider fields of humanities and social sciences. Psychology generally provides excellent training in analytical thinking and scientific research methods as well as developing skills which enhance learning and memory performance and improve their ability to cope with stress. These skills can be applied across all subjects.
Similarly, diverse are the occupational areas in which psychology is relevant and where Psychologists are needed. These include research, healthcare and educational posts in the private and public sectors, various organisations and corporations, legal and clinical settings, charities, social services and more. Having a background in psychology is of considerable benefit in any work setting which includes teamwork, working with clients, advertising, and working under pressure.
The AQA syllabus has been chosen because it has proven to be clear, engaging and easy to use, ensuring that students are helped as much as possible in their learning. This qualification introduces students to basic knowledge of all areas of psychology, and it promotes the development of critical analysis, independent thinking and research skills. The AQA specification ensures that the topics have been updated so that they include the latest advances in the subject.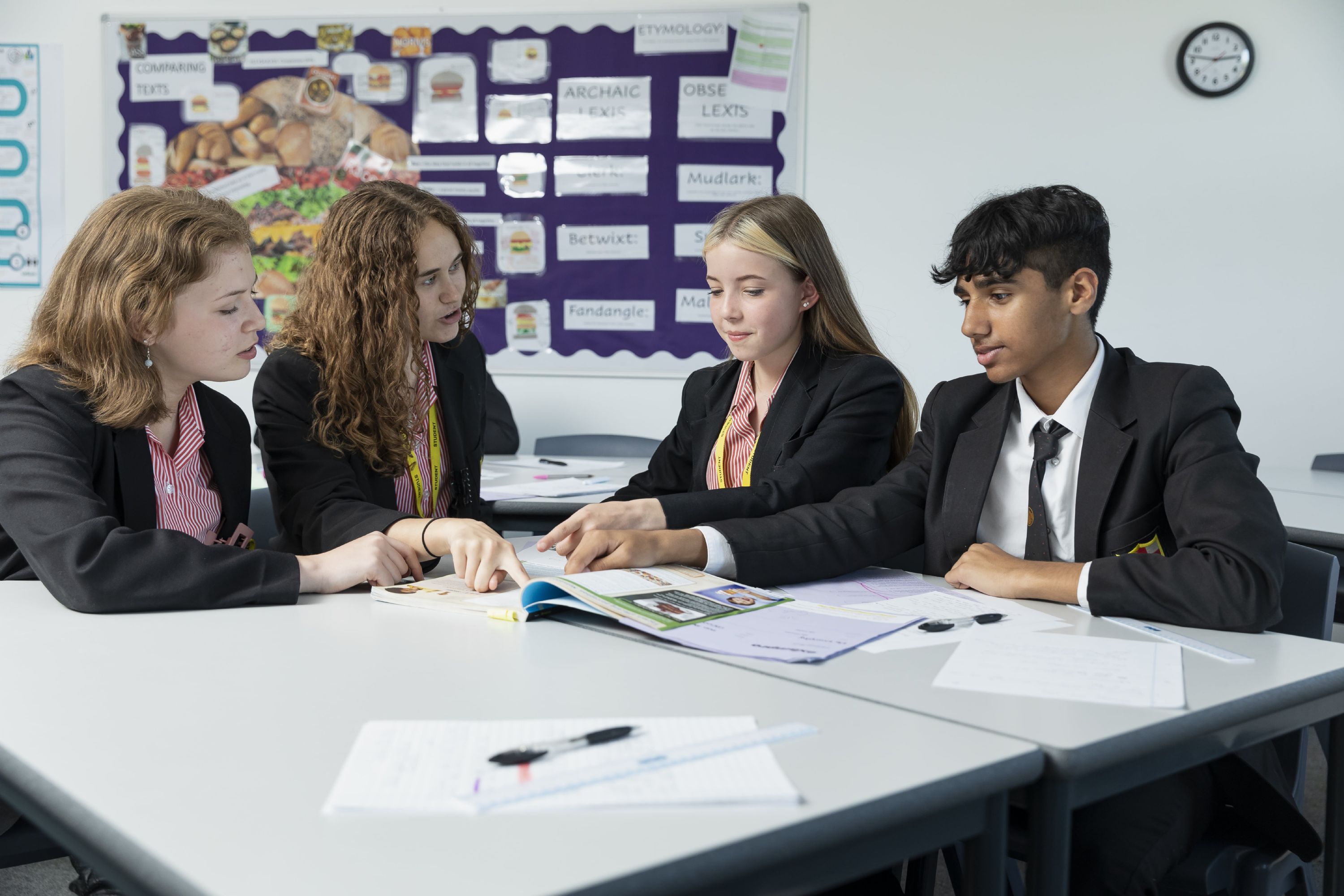 Implementation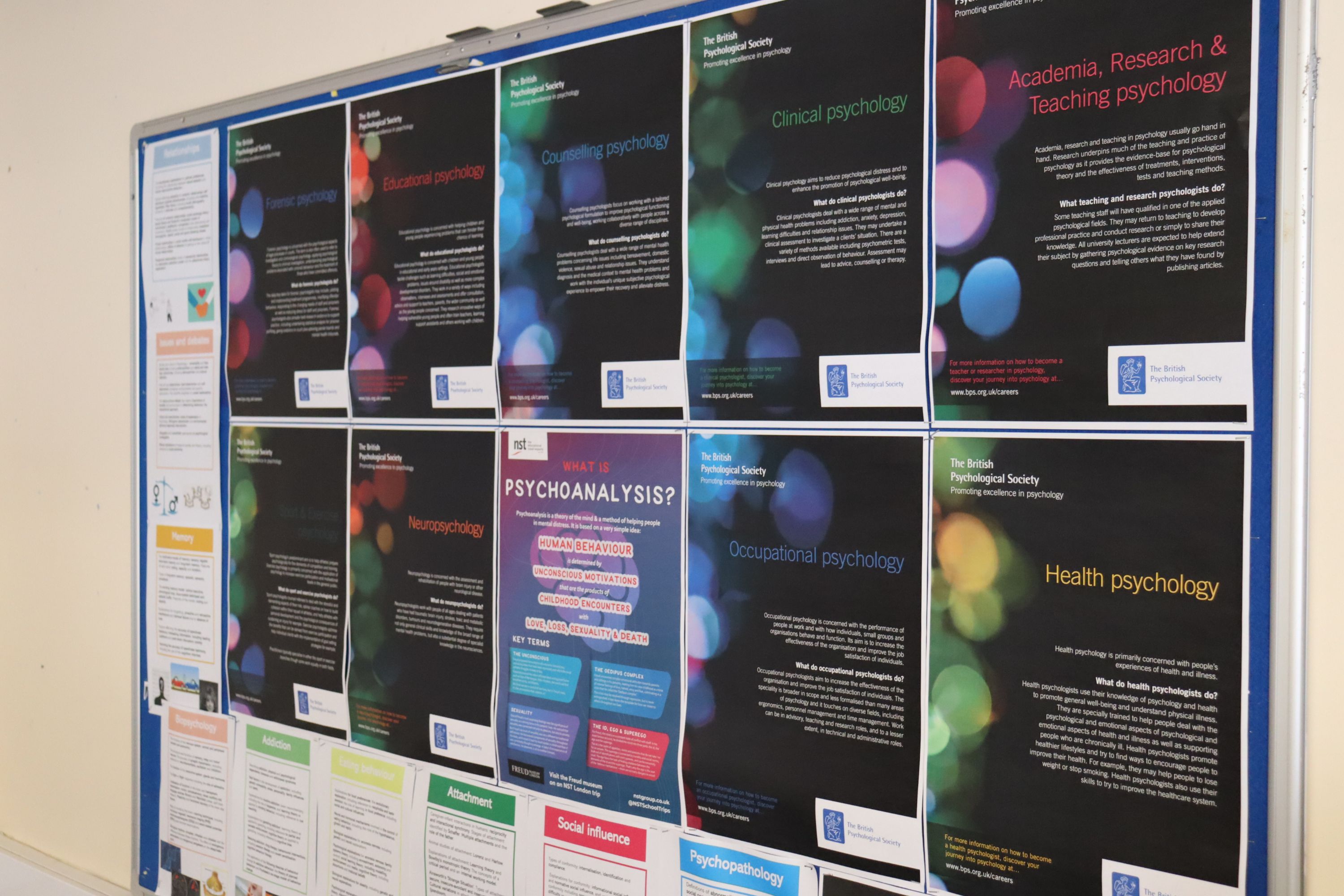 Lessons will include PowerPoint presentations, relevant videos, practical research activities, classroom debates and discussions, independent revision, self and peer assessment, homework, exam preparation, mock tests and more.
They will be structured in a way that aims at maximising classroom learning to fully prepare students for their GCSE exams. Students will be required to keep their books and folders organised and up to date in a way that will facilitate revision. Each lesson will provide the opportunity for students to link the information learnt to possible exam questions so that by the end of the course they will be fully competent in the techniques they will need in their GCSE examinations. Their work will be assessed, and students will be expected to respond to feedback given, improving and developing their knowledge and skills throughout the course.
Impact
Students of psychology will gain a good understanding of why people think, feel and behave the way they do. This understanding can lead to increased self-confidence and awareness which will enhance their communication skills and well-being as well as provide them with opportunities to achieve success in their chosen careers and relationships.
This kind of in-depth insight into human nature could help our students to improve their decision-making, understand and manage stress and emotional dysregulation, increase their social skills and understand and combat prejudice, discrimination and stigmatisation. The importance of these skills is clear in all areas of the academic, professional and personal lives of our students.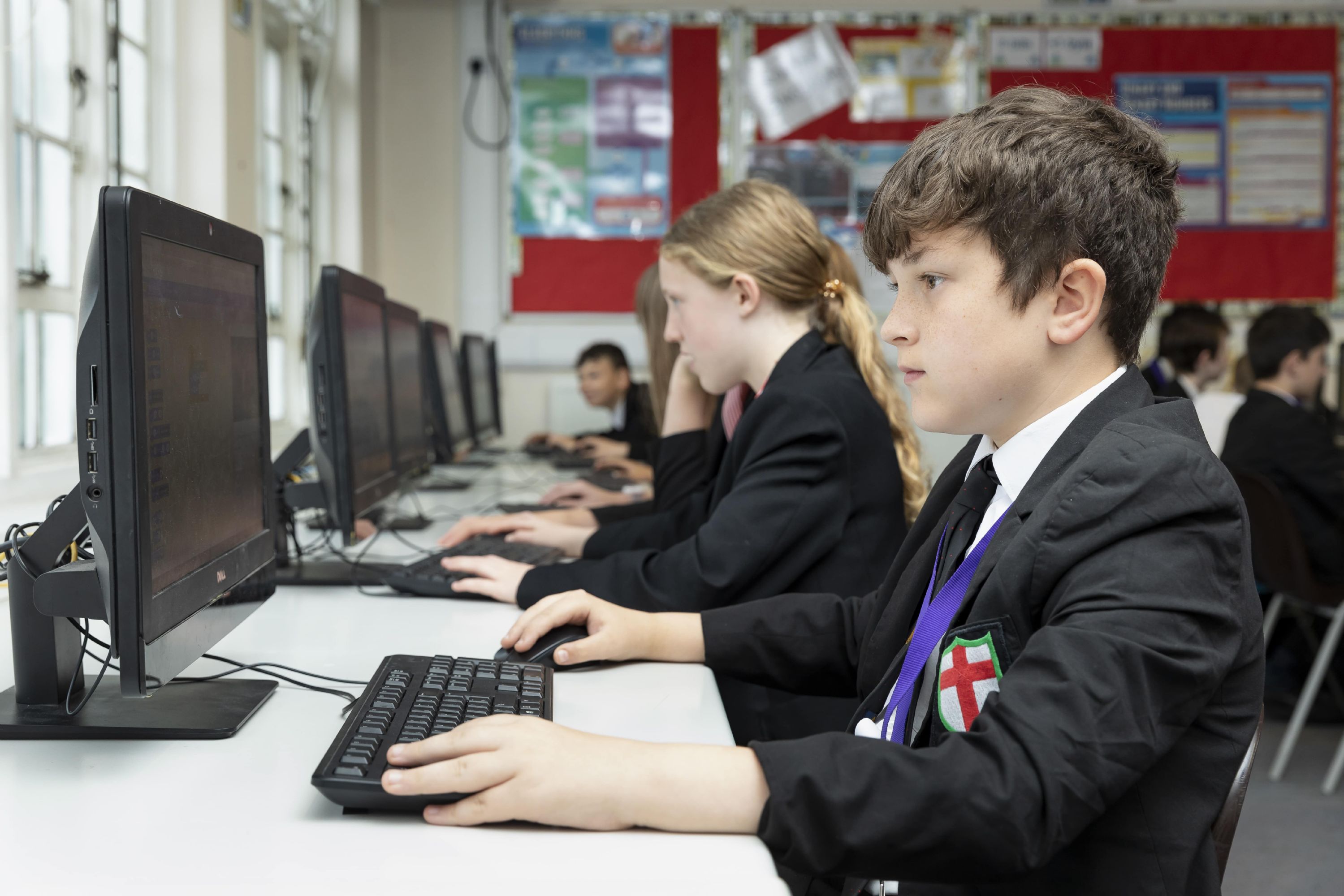 Psychology at Key Stage 4 (KS4)
The topics covered in GCSE Psychology relate to the topics that are covered in the A level specification. This course gives you a good basic understanding that will help you decide if you want to continue into A Level Psychology; where you would study topics such as Schizophrenia and Forensic Psychology.
Students will study:
Memory
Perception
Research Methods
Developmental Psychology
Social Influence
Language, Thought and Communication
Brain and Neuropsychology
Psychological Problems
GCSE Assessments
This course is a 100% formal examination. A small proportion of all exam papers will include the testing of maths skills such as plotting data on graphs, reading and interpreting data tables and simple calculations including percentages and fractions.
| Paper One: Cognition and Behaviour (50%) | Paper Two: Social Context and Behaviour (50%) |
| --- | --- |
| 1 Hour 45 minutes. 100 marks. | 1 Hour 45 minutes. 100 marks. |
| Students will be expected to draw on knowledge and understanding of the entire course of study to show a deeper understanding of memory, perception, development and research methods. | Students will be expected to draw on knowledge and understanding of the entire course of study to show a deeper understanding of social influence, language, thought and communication, brain and neurospsychology and psychological problems. |
Exam Board: AQA GCSE Psychology
Psychology Future Paths
Students can progress further to obtain an A Level in Psychology.
Psychology is relevant to all areas of your life, as you will always work with people and/or animals. The career options are endless from Clinical Psychology to Sport, Health, Educational and Criminal.
Extra Resources
Revision Materials
In addition, we have electronic access to the textbook so that students can use the resources outside of school