School Meals
Saint George's Church of England School is proud to have in-house catering for the school's restaurant "The Olive Grove". This was developed in 2011 and the Head of Catering sources local food to provide fresh meals for our students from breakfast to break to lunch. The school has successfully used a biometric cashless catering system since September 2008. This offers an instant payment method for our busy in-house Olive Grove school restaurant.
Free School Meals
For more information about Free School Meals and applying for them please follow this link: Free School Meals
Healthy Schools
We are proud to work in partnership with parents to encourage the students to understand what healthy eating means and how it can be achieved. We ask that parents support the school to help the students establish good eating habits, by providing a 'balanced' and 'nutritious' packed lunch. To promote healthy eating, the children are taught about a balanced diet and why it's important that we locally source ingredients. Students may bring another drink to have with their lunch, which is additional to their water bottles.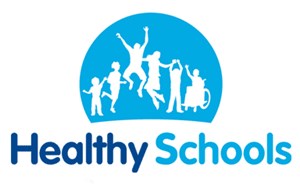 Allergies
When your child starts at Saint George's C of E School, we will ask you to complete a medical form to identify any medical needs, allergies, intolerances, or dietary requirements your child may have, to ensure we provide the best care to all of our children. In all classes and in the school kitchen, we have posters displayed with photos of any children with any allergies, intolerances, or dietary requirements so all staff are aware.
How to Order School Meals
Breakfast and Breaktime food can now be bought in the 'Olive Grove' without ordering on the app, simply just pay at the till.
However, lunch needs to be ordered via the Fusion Mobile app.
Menus