Spanish
Curriculum Leader: Mr E Cave - cavee@saintgeorgescofe.kent.sch.uk
We believe languages should appeal to all students. The Pearson Edexcel Level 3 Advanced GCE in Spanish has been developed to inspire all students who have an appreciation of the language, literature, film and culture of the Spanish-speaking world.
This is a motivating course of study that will enable students to develop an advanced level of knowledge and understanding of the Spanish language, the culture of Spain and other Spanish-speaking countries, as well as practical and valuable language and transferable study skills. This specification will help to prepare students for higher education and enhance their employability profile.
Subject Requirements
GCSE Spanish - Grade 5 or above
Intent
Implementation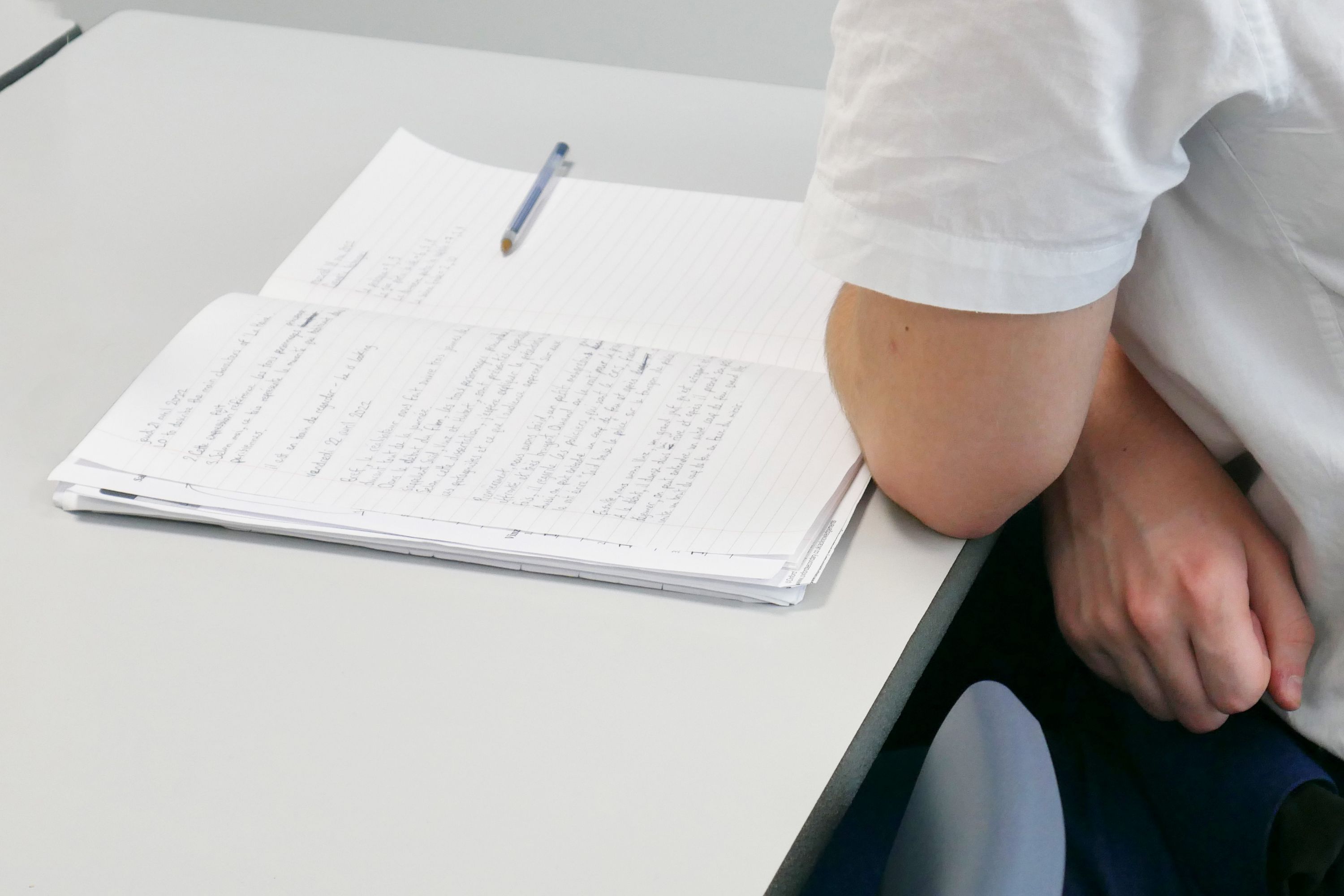 This qualification features inspiring and engaging themes that provide clear links to some of the most fundamental and interesting aspects of the culture of the target language country and communities. Students are able to read/watch popular literary texts and films, together with authentic source materials from Spain and the wider Spanish-speaking world.
The assessments place an emphasis on spontaneity and grammar, as well as providing plenty of opportunities for students to apply their knowledge independently and creatively. Clear mark schemes encourage students to develop ideas, use language to persuade and analyse, and give critical responses in their writing and speaking.
We ensure that SEND and disadvantaged children are given the necessary support in class to fully access the Curriculum and that equal opportunities are given to all.
Impact
Students will gain vital skills during their Spanish A Level such as:
Cognitive skills

Non-routine problem-solving – expert thinking, metacognition and creativity.
Systems thinking – decision-making and reasoning.
Critical thinking – definitions of critical thinking are broad and usually involve general cognitive skills such as analysing, synthesising and reasoning skills.
ICT literacy – access, manage, integrate, evaluate, construct and communicate
Self-management and self-development – the ability to work remotely in virtual teams, work autonomously, be self-motivating and self-monitoring, willing and able to acquire new information and skills related to work

Interpersonal skills

Communication, through active listening, speaking communication, written communication, assertive communication and non-verbal communication.
Relationship-building skills – teamwork, trust, intercultural sensitivity, service orientation, self-presentation, social influence, conflict resolution and negotiation.
Collaborative problem-solving by establishing and maintaining shared understanding and team organisation, taking appropriate action.

Intrapersonal skills

Adaptability – the ability and willingness to cope with the uncertain, handle work stress, adapt to different personalities, communication styles and cultures, and physical adaptability to various indoor and outdoor work environments.
Topics
The four themes are studied alongside two works (either two literary texts or one literary text and one film).
Theme 1: La evolución de la sociedad española
This theme covers social issues and trends.
El cambio en la estructura familiar
El mundo laboral
El impacto turístico en España
Theme 2: La cultura política y artística en el mundo hispanohablante
This theme covers artistic culture (through music and festivals and traditions) and political and artistic culture (through media).
La música
Los medios de comunicación
Los festivales y las tradiciones
Theme 3: La inmigración y la sociedad multicultural española
This theme covers social issues and trends.
El impacto positivo de la inmigración en la sociedad Española
Enfrentando los desafíos de la inmigración y la integración en España
La reacción social y pública hacia la inmigración en España
Theme 4: La dictadura franquista y la transición a la democracia
This theme covers political culture.
La Guerra Civil y el ascenso de Franco (1936-1939)
La dictadura franquista
La transición de la dictadura a la democracia
Assessments
100% Examination.
Paper 1: Listening, reading and translation (40%)
Paper 2: Written response to works and translation (30%)
Paper 3: Speaking (30%)

Written examination: 2 hours

Externally Assessed

80 Marks

Written examination: 2 hours and 40 minutes

Externally Assessed

120 Marks

Oral examination: 21-23 minutes

Internally conducted and externally assessed

72 Marks

This paper draws on vocabulary and structures across all four themes. Themes are based on the society and culture of the language being studied.

This paper draws on the study of two discrete Spanish works: either two literary texts or one literary text and one film.

The literary texts listed include a range of novels, novellas, short stories and plays. All the films are feature-length.

Task 1 draws on vocabulary and structures across all four themes.

Task 2 is based on independent research selected and carried out by the student. The research may be based on one of the themes or on the student's own subject of interest related to the society and culture of the language studied.
Examining board link: Edexcel A Level Spanish
Spanish Career Paths
Students can continue with languages to a degree level. Many universities offer combination degrees where a language would form part of that combination. In the world of work, knowledge of a language is always looked upon favourably, it also demonstrates confidence and highly developed communication skills.
Extra Resources
Revision Materials