Sport
Curriculum Leader: Mr G Bright - brightg@saintgeorgescofe.kent.sch.uk
At Saint George's School, we currently offer BTEC Sport Level 3 - Extended Certificate. This course caters for the different needs of all our students and abilities within a sporting, theoretical and active enjoyable environment.
A broad basis of study for the sports sector. This qualification is designed to support progression to higher education when taken as part of a programme of study that includes other appropriate BTEC Nationals or A Levels.
Subject Requirements
GCSE English - Grade 4 or above
GCSE Maths - Grade 4 or above
GCSE PE - Grade 5 or above (or Merit in equivalent vocational Sport qualification)
(External experience is considered)
Intent
The BTEC Sport curriculum in year 12 is related to Unit 1 and Unit 2. Both units embed the school values while building on key skills and knowledge. The intent in year 12 is to complete both exam units to allow students more time for their A Level exams in year 13.
In Year 13 the learners study Unit 3 and Unit 7. Both these units are coursework based with unit 7 being part practical and part theoretical.
All learners and parents can access the curriculum online. Differentiation in theory lessons is key so that all learners are given the opportunity to succeed. Diversity is developed through Kagan, and by promoting our Christian values we try to expose and encourage visits to National and International tournaments. We provide opportunities to plan and organise primary sporting events to aid with their UCAS applications.
We look at different cultures with different sports. We allow all learners to express themselves both physically and verbally and we encourage listening to others and respecting everyone's views.
Within the PE department, we embed teaching strategies such 'Kagan', 'questioning' 'formative SIT/DIRT' and 'thinking hard' so all skills and knowledge are rooted within each individual learner.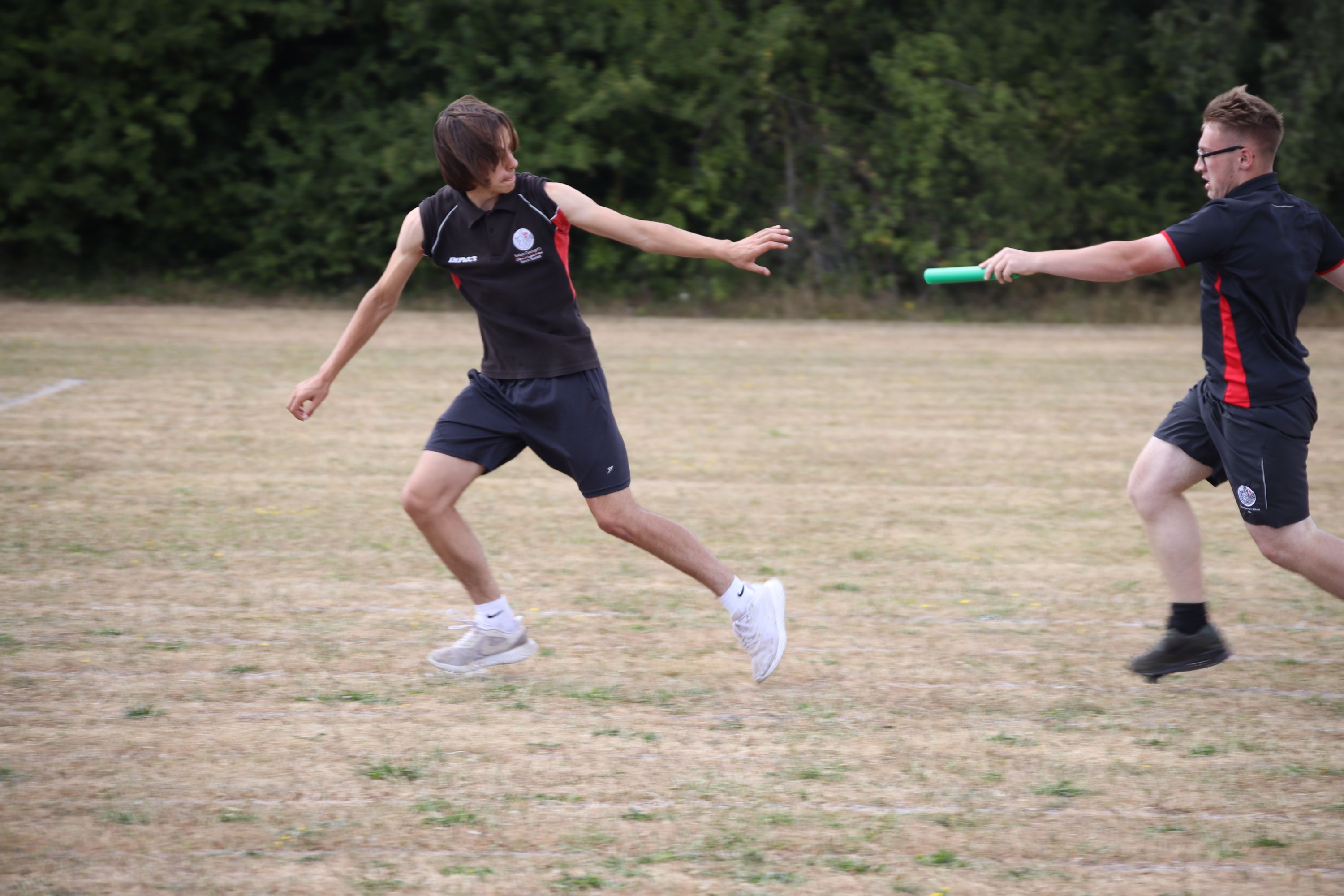 Implementation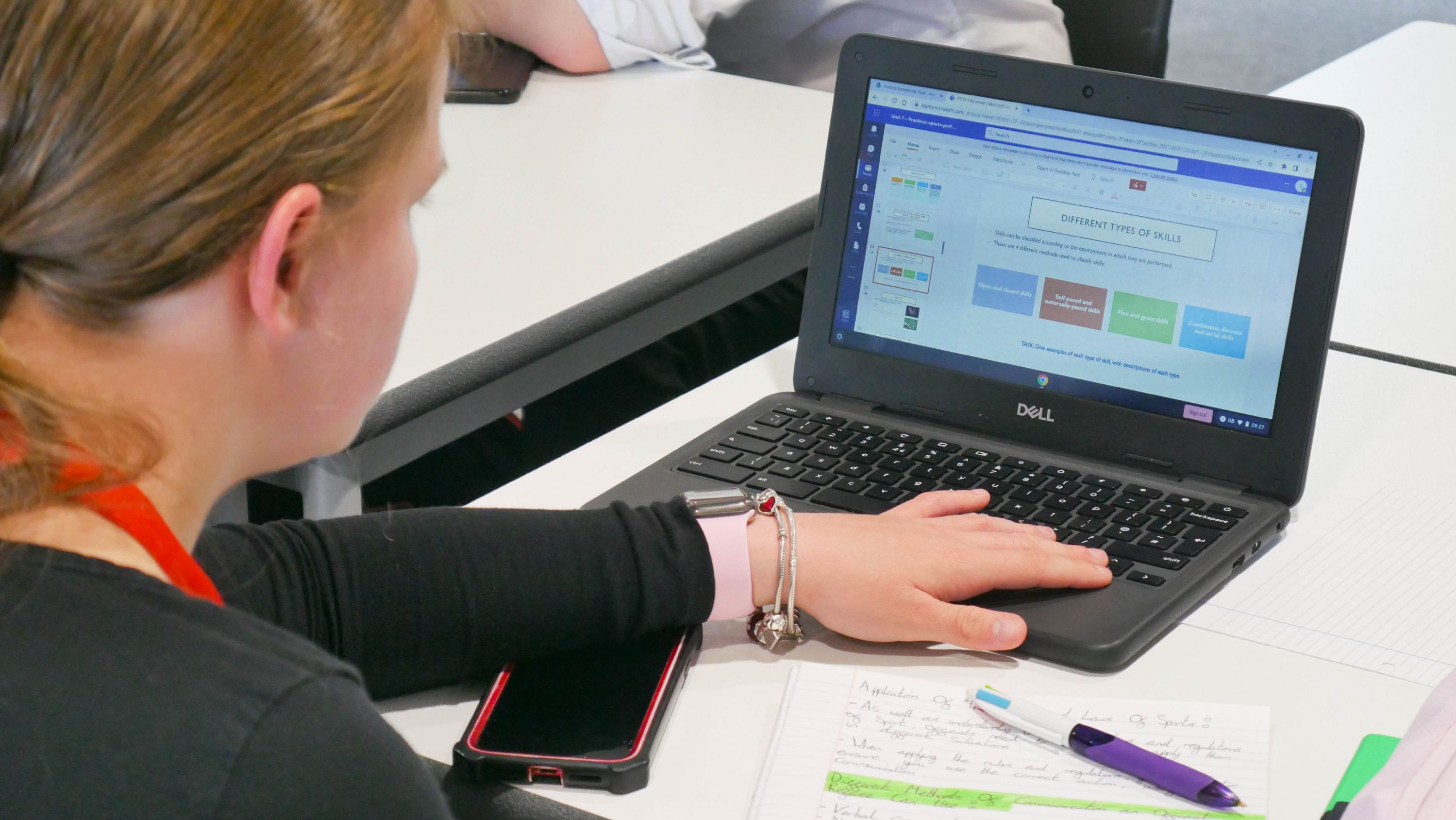 Through demonstration and video, learners are exposed to high-quality classroom teaching, techniques and skills. All talents are recognised and links are made with outside clubs so that learners get further opportunities to succeed. We promote a healthy active lifestyle for life-long habits. In addition, we promote well-being and effective mental health. We endorse social interaction, teamwork, and leadership through lessons and clubs.
Class analysis sheets are used effectively to implement strategies to support all. Thinking Hard activities are used widely in conjunction with the overall PE plan. Each PE member of staff uses a plan known as 'what a BTEC Sport lesson looks like at SGS'. This allows the teacher to be flexible with the learning of the class and each learner within that class.
We use staff in their specialisms for units so that all learners can witness the best possible teaching and learning. Verbal, written and word-processed (on TEAMS) feedback is given to the learners in the form of SIT & DIRT. Peer assessment on written tasks, techniques and skills assisted by the teacher is encouraged so that learners can experience what an assessor or examiner is looking for.
Extracurricular activities are a strong feature of the department. All 6th formers, more notably BTEC Sport students, are given the opportunity to coach younger age groups in a variety of sports/activities. We encourage them to assist in managing younger SGS sports teams as young coaches. Those that show commitment and enthusiasm will be encouraged to take on coaching qualifications. We celebrate the participation and achievement of all our 6th formers and those that have dedicated themselves to Sport, both at SGS and outside of school with success will be celebrated at the annual Sports Presentation Evening.
We set high expectations so that learners can achieve the best outcomes. The PE department follows individual strategies for SEND/EAL/DIS/HA to allow all to achieve excellent outcomes.
Impact
In the BTEC National units, there are opportunities during the teaching and learning phase to give students practice in developing employability skills.
All BTEC Nationals provide transferable knowledge and skills that prepare learners for progression to university. The transferable skills that universities value include:
Cognitive and problem-solving skills: use critical thinking, approach non-routine problems by applying expert and creative solutions, use systems and technology and have the ability to research actively and methodically
Intrapersonal skills: communicating, working collaboratively, negotiating and influencing, self-presentation and being able to give presentations and be active group members
Interpersonal skills: self-management, adaptability and resilience, self-monitoring and development, and learning independently.
BTEC students can also benefit from opportunities for deep learning where they are able to make connections amongst units and select areas of interest for detailed study.
The study of sports particularly encourages the development of skills and behaviours such as teamwork, leadership, effective writing, performance analysis, analytical analysis, creative development, resilience, evaluation, analysis and synthesising concepts. These skills are developed through the variety of approaches to teaching and learning enabled by the specification.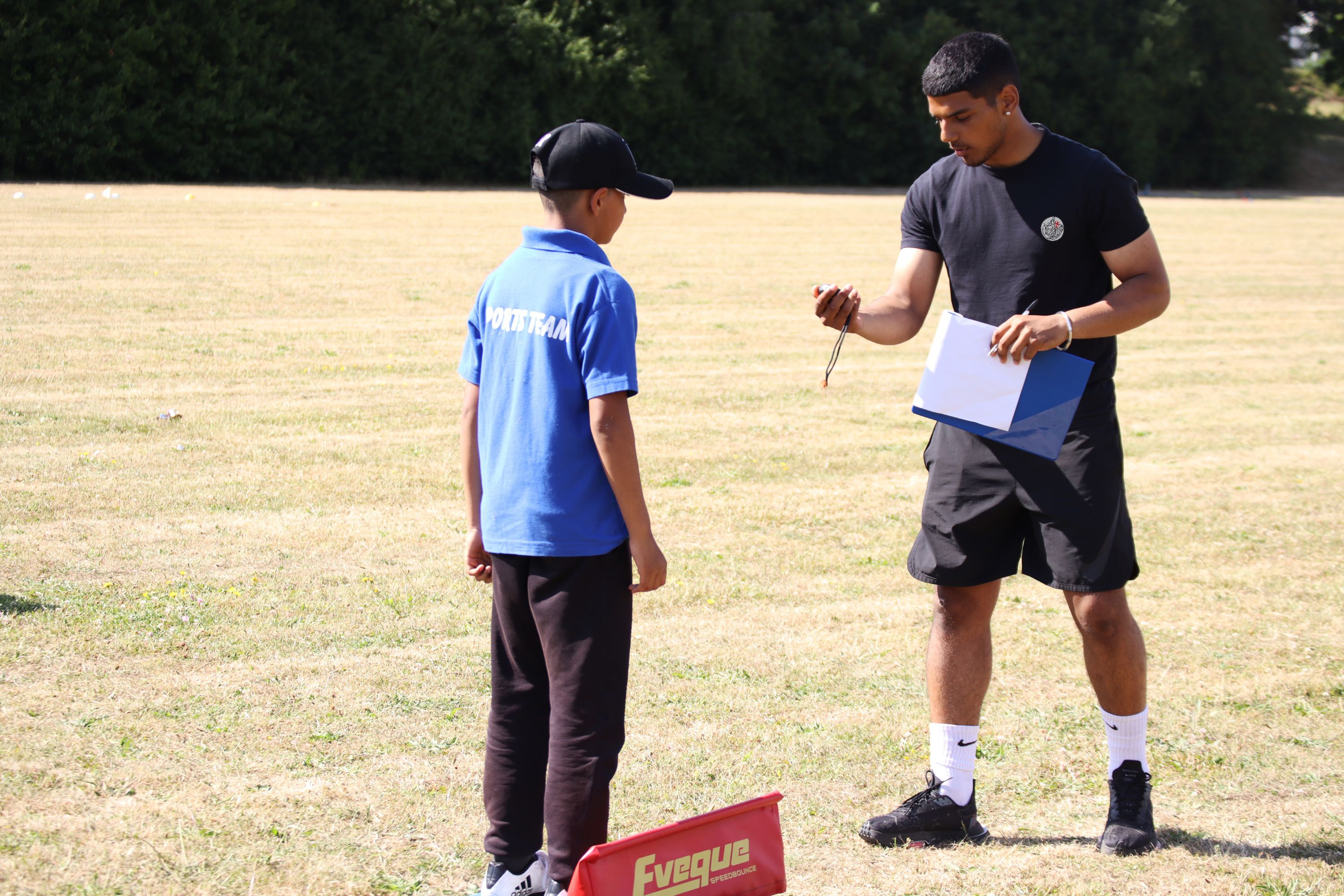 Topics
The content of this qualification has been developed in consultation with academics to ensure that it supports progression to higher education. In addition, employers and professional bodies have been involved and consulted, in order to confirm that the content is also appropriate and consistent with current practice for students choosing to enter employment directly in the sports sector.
Assessments
Mandatory content (83%). External assessment (67%).
Unit 1: Anatomy and Physiology

Unit 2: Fitness Training and Programming for Health, Sport and Well-being

Unit 3: Professional Development in the Sports Industry

Unit 7: Practical Sports Performance

External Assessment
Written Examination: 1.5 Hours
80 Marks.

External Synoptic Assessment
Written Submission
60 Marks.

Internal Assessment

Internal Assessment
Practical Assessment

Learners explore how the skeletal, muscular, cardiovascular and respiratory systems function and the fundamentals of the energy systems.

Learners explore client screening and lifestyle assessment, fitness training methods and fitness programming to support improvements in a client's health and well-being.

Learners explore the knowledge and skills required for different career pathways in the sports industry. Learners will take part in, and reflect on, a personal skills audit, career action plan and practical interview assessment activities.

Learners study the skills, techniques, tactics and rules of selected sports through active participation in individual/team sports.
Examining board link: BTEC Nationals Level 3 in Sport - Extended Certificate
Sports Future Plans
This qualification, when studied with other Level 3 qualifications, is designed to primarily support progression to employment after further study at university. However, the skills and behaviours developed will also support students choosing to progress directly to employment, or via an apprenticeship.
The qualification carries UCAS points and is recognised by higher education providers as contributing to meeting admission requirements for many courses if taken alongside other qualifications as part of a two-year programme of study. It combines well with many subjects and supports entry to higher education courses in a very wide range of disciplines (depending on the subjects taken alongside). For students who wish to study an aspect of the sport in higher education, opportunities include:
BA (Hons) in Sports Studies and Business, if taken alongside A Levels in Business and Maths
BSC (Hons) in Sport Psychology, if taken alongside a BTEC National Extended Certificate in Applied Science and A Level in Psychology
BA (Hons) in Sports Education and Special and Inclusive Education, if taken alongside an A Level in English Language and a BTEC National Extended Certificate in Performing Arts
BA (Hons) in Sport and Exercise Science, if taken alongside a BTEC National Diploma in Applied Science. Learners should always check the entry requirements for degree programmes with specific higher education providers.
Extra Resources and Revision Materials
Year 12
The following links contain material for assessments that occur during year 12.
Year 13
The following links contain resources and information on each of the learning aims for the two units that have assessment briefs.
Unit 3: Professional Development in the Sports Industry
Unit 7: Practical Sports Performance